The Innovative Art of the Book-Preserving Underground
December 18, 2014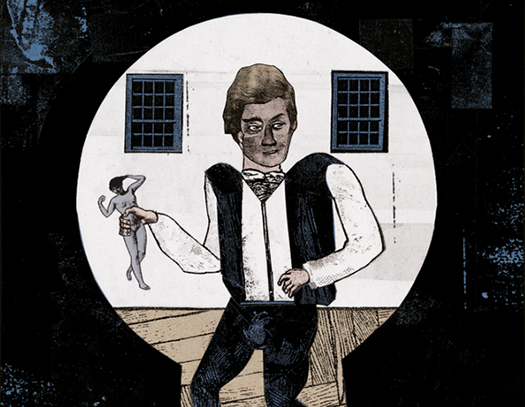 Steven Heller looks at how artists for The Folio Society remain true to the text in their production of limited-edition books that also avoid the cliches that have become associated with classic stories over time.
Watch Ferguson Freedom Fighters Share Stories From Frontlines
December 16, 2014
Nicholas Heller recently collaborated with Rolling Stone to document protestors involved with the Ferguson trial.
The Greatest Animated Film That Never Was
December 11, 2014
Steven Heller's post for The Atlantic looks at a documentary now on DVD recalls the grandiose, ill-fated production of the unfinished animated masterpiece, The Thief and the Cobbler, an illuminating exploration of Richard William's relentless quest for innovation and perfection during the years he toiled over his passion project.
The Art War Waged During the Great War
December 4, 2014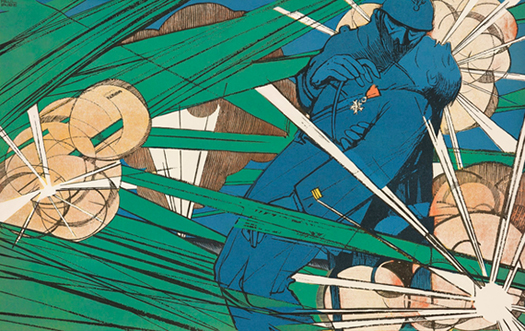 2014 marks the 100th anniversary of the start of World War I, two ongoing museum exhibits show it was fought by artists, who brought images of the battle to the home front. Steven Heller looks at both The Getty Research Institute's World War I: War of Images, Images of War (ongoing through April 19, 2015, Los Angeles) and the Wolfsonian-FIU's Myth and Machine: The First World War in Visual Culture (until April 5, Miami Beach). Steve's post for The Atlantic covers both.
A Great American Record Company Gets Its Due
November 13, 2014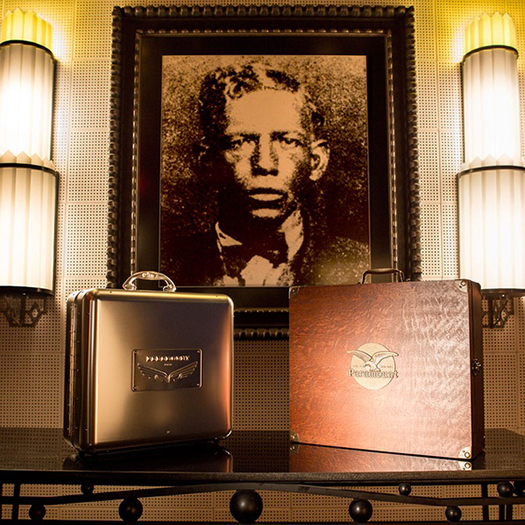 The Rise and Fall of Paramount Records, a two-volume retrospective of the classic, extinct records label cumulatively contains 1600 digital tracks by over 175 Paramount recording artists. A joint collaboration between Austin-based Revenant Records co-founder Dean Blackwood and musician Jack White and his Nashville-based Third Man Records, the display is itself a bold publishing "experience" took over three years to execute from its initial conception to the final production, which released 5,000 copies only.
Redesigning the Social Network
October 30, 2014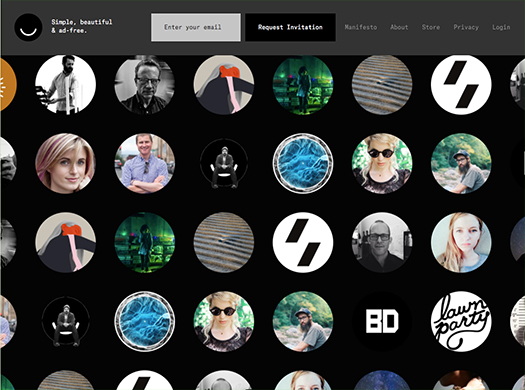 Steven Heller talks to Paul Budnitz, co-founder of Ello, the latest Facebook competitor to trigger hype and backlash.
Hanksy's "Surplus Candy": Episode 3 by Nick Heller
October 29, 2014
Nick Heller joins graffiti artist Hanksy in the City of Brotherly Love, Philadelphia.
Treasures of New York: Ralph Walker
October 29, 2014
Treasures of New York: Ralph Walker looks at the life and legacy of this innovative and iconoclastic architect. Deemed the "Architect of the Century" by the New York Times in 1957, Ralph Thomas Walker is considered one of the 20th century designers responsible for redefining the skyscraper both in New York and across America.
Bridging Cultures With a Text Bubble
October 23, 2014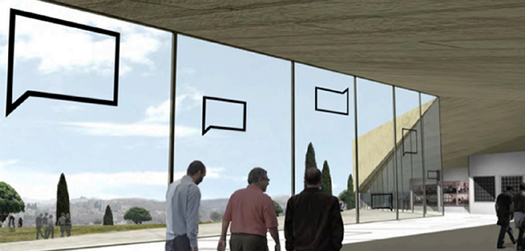 Steven Heller looks at how The Palestinian Museum's new logo is aimed at transforming the comic-book standby of a text bubble into a bilingual symbol of the Arab-Palestinian diaspora in a post for The Atlantic.
Hanksy's "Surplus Candy": Episode 2 by Nick Heller
October 22, 2014
Nick Heller joins graffiti artist Hanksy to look at the modern graffiti movement in The Motor City.
Bat Boy, Hillary Clinton's Alien Baby, and a Tabloid's Glorious Legacy
October 19, 2014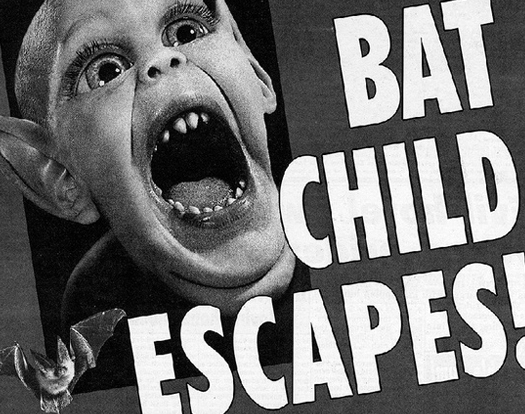 A new book by Neil McGinness, who serves as the current editor-in-chief and as the editor of the book Weekly World News! (Roads Publishing), a retrospective on the paper's legacy gathers the greatest hits of The Weekly World News, a fantastical checkout-counter standby until 2007
Street Art's Momentary Protest, Made Permanent
October 9, 2014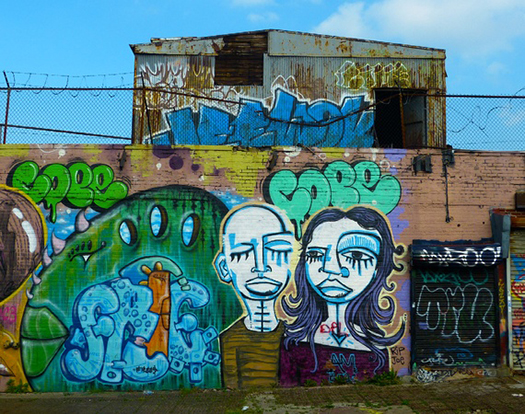 Defiant, farcical, profane: These are the words that come to mind when attempting to describe the street art that photographer Yoav Litvin has chronicled on the streets of New York for the past few years. Semi-sanctioned, quasi-legal, or downright illegal, the works that draw Litvin's eye—those created by alternative painters, graffiti artists, collagists and muralists—are compiled in his new book, Outdoor Gallery: New York City (Ginko Press). The resulting collection makes a compelling case that ephemeral street art is a cultural treasure.
Buttons, Pants, and Beds: An Illustrator's Favorite Things
October 2, 2014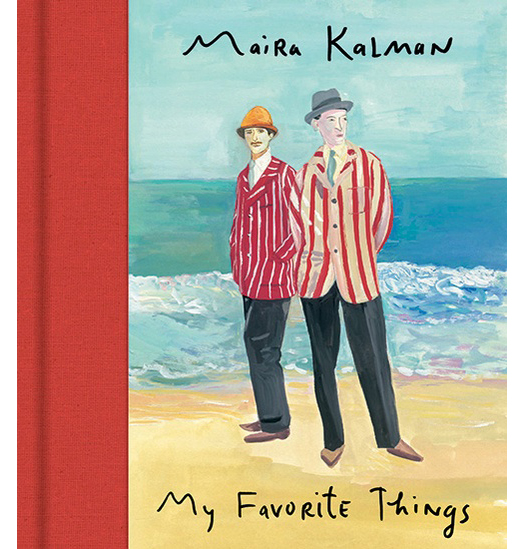 Illustrator, Maira Kalman turns curiosity into an expressive art. Steven Heller takes a look at her most recent books Ah-ha to Zig Zag and My Favorite Things. In My Favorite Things, she illustrates some of the quirky holdings of the newly renovated Cooper Hewitt, Smithsonian Design Museum. In Ah-ha to Zig Zag, a book of ABCs, Kalman selected 31 beloved objects to form an alphabet of curiosities annotated with show-and-tell wisdom.
The One-Room Time Machine
September 25, 2014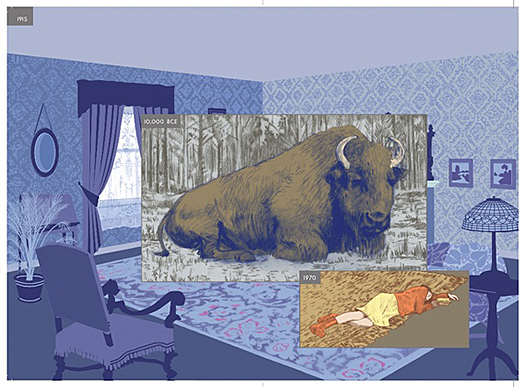 Richard McGuire's innovative 1989 comic strip Here, depicting one location over centuries, returns as a museum exhibition and book. Morgan Library & Museum in collaboration with the New York Public Library opened From Here to Here: Richard McGuire Makes a Book, which tracks the process behind McGuire's uniquely sequenced space-and-time narrative.
Interview with the Great Discontent
September 19, 2014
Tina Essmaker interviews Steven Heller on his past, his beginnings and career as well as a look into what the future looks like.
Ladies Justice and Liberty, Lesbians
September 11, 2014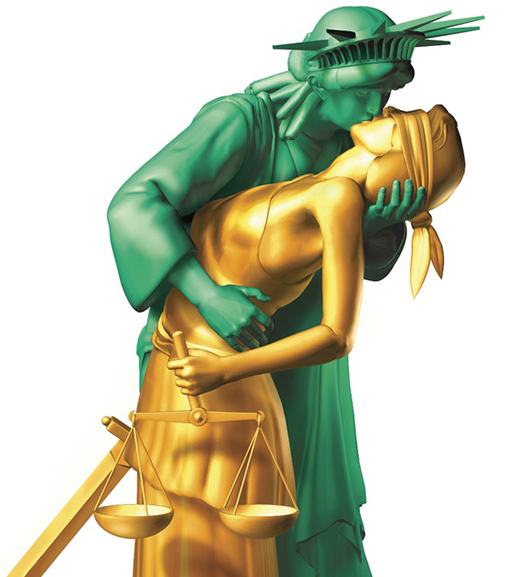 In a post for The Atlantic, Heller looks back on illustrator Mirko Ilic's combination of three visual cliches to create a fresh, enduring emblem for gay marriage that still is ever present today.
The 4th Beatle of Graphic Design
September 4, 2014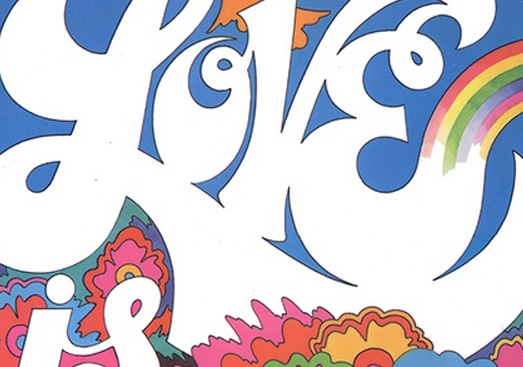 Steven Heller takes a look at the resurgance of the work of John Alcorn, a member of an influential illustration clique that defined the hippy era.
She Made the World More Colorful
August 25, 2014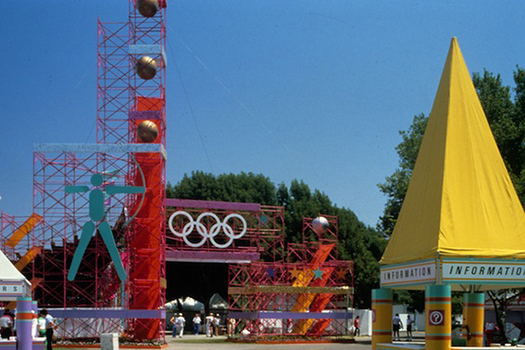 In a post for The Atlantic, Steven Heller shares an interview with the late designer Deborah Sussman, best known for the look of the L.A. Olympics.
The Whale That Inspired Moby Dick Swims Again
August 21, 2014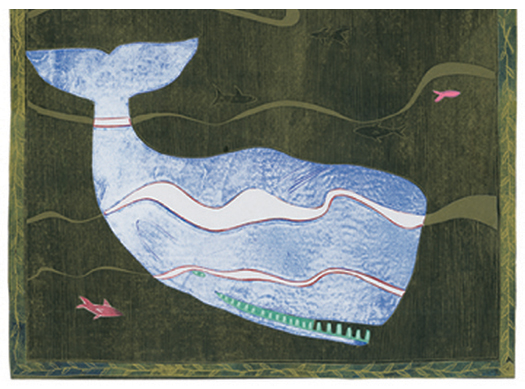 Steven Heller talks to artist/illustrator Randall Enos about his expressionistic linoleum cuts for Mocha Dick: The Legend and Fury, for the the publisher Creative Edition. Brian Heiz's loose rewrite of the nonfiction account (the 1839 The Knickerbocker Magazinei> article, "Mocha Dick: Or The White Whale of the Pacific,' by Jeremiah N. Reynolds) that inspired Herman Melville's 1851 classic novel.
10 Questions
August 21, 2014
Steven Heller recently particpiated in a 10 question interview with the design blog You Can Now.
Confessions of a Frustrated Newsprint Lover
August 19, 2014
Steven Heller reflects on his love of traditional newsprint but the challenges of reading a braodsheet compared to reading and experiencing the same content and more in digitial form on a tablet.
Peace and Love, via Swastikas
August 14, 2014
Steven Heller takes a look at how some graphic designers are trying to embrace the pre-Nazi meaning of the Swastika symbol.
"User-Friendly" Paul Rand
August 13, 2014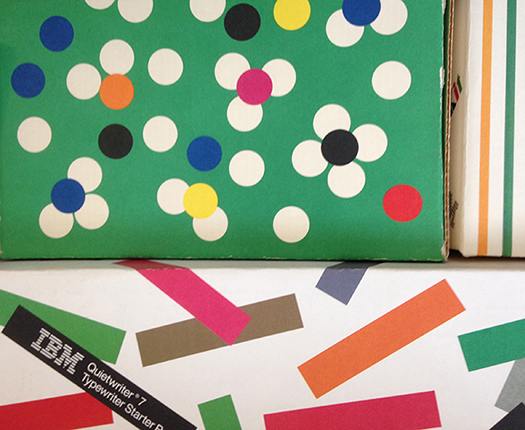 Paul Rand would be 100 years old this year, Steven Heller contributes a post in recognition of his legacy for Design Observer.
The True Heroes of Comic Books, Revealed
July 31, 2014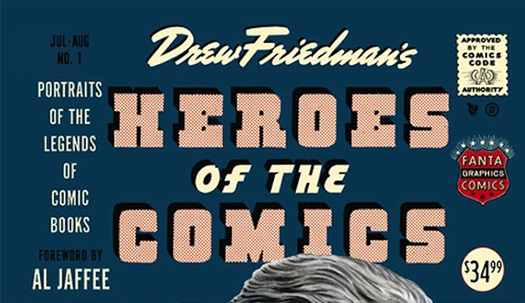 Steven Heller takes a look at Drew Friedman's new book Heros of the Comic which vividly illustrates the men and women behind the early comics boom.
Design literacy through legacy
July 28, 2014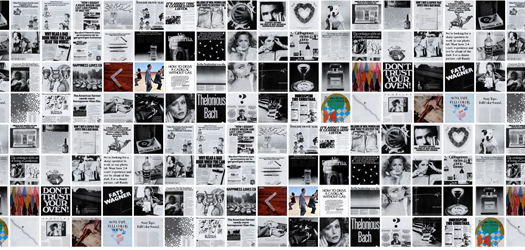 In a post on the blog Creative Bloq, Steven Heller challenges younger generation designers and creatives to be mindful and educated of the past and legacies of "Design Legacy Makers."
Learn How to Open a Door
July 24, 2014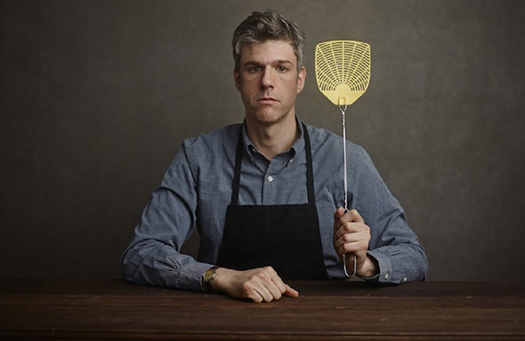 If Seinfeld was a show about nothing, the National Geographic Channel's new show Going Deep With David Rees raises existential questions about what is less than nothing.
The Lost Graphic Designs of a Short-Lived Democracy
July 17, 2014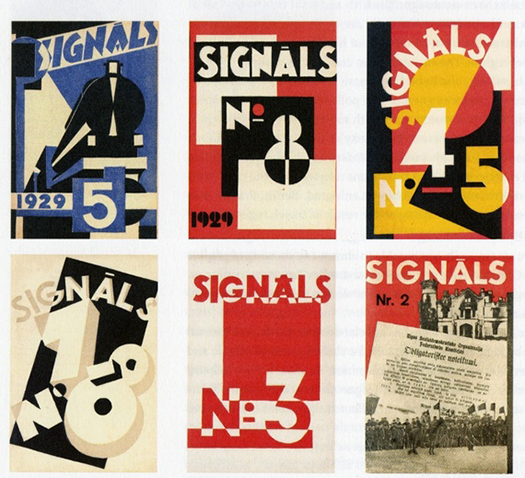 History nearly forgot the avant-garde, sometimes agitational publishing culture that flourished in the Republic of Latvia between world wars. This geographically circumscribed golden age would be mostly lost to history were it not for years of intensive sleuthing by Dr. James Howard Fraser, a type and design historian. He died in November 2013, just months before release of his book Publishing and Book Design in Latvia 1919-1940: A Re-discovery(published by Neputns, Riga, and distributed in the U.S. by Oak Knoll Books).
A Font That Speaks for Silent Film
July 10, 2014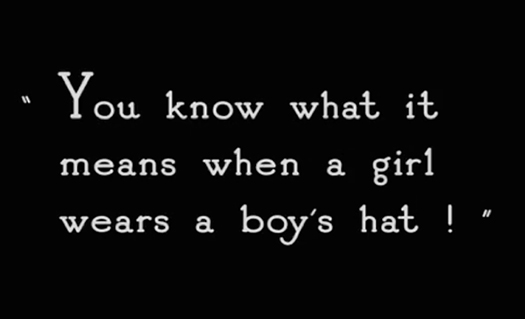 Before "talkies", type mattered enormously to movies, though the typists rarely got their due. Steven Heller takes a look at how a film festival has spurred the resurrection of one of those antique letter faces.
World War 3 Has Raged for 35 Years
July 3, 2014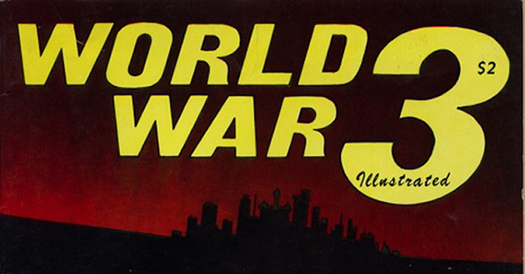 Steven Heller covers the 35th Anniversary of World War 3, a comics magazine—founded by artists Peter Kuper and Seth Tobocman—which has fought political, social, and religious folly through hundreds of killer comic strips in a post for The Atlantic.
Leftovers with a bad taste
June 27, 2014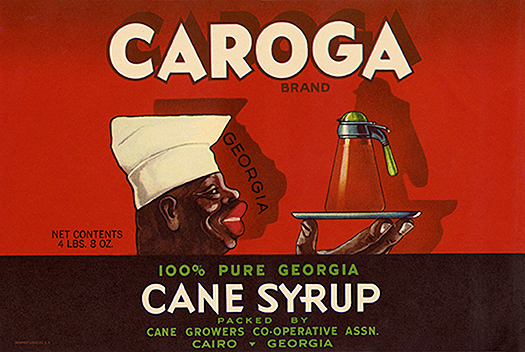 For Eye, Steven Heller looks at how brands have established brand loyalty while reinforcing stereotypes through the use of 'trade characters'.
A Bounce House of Breasts
June 24, 2014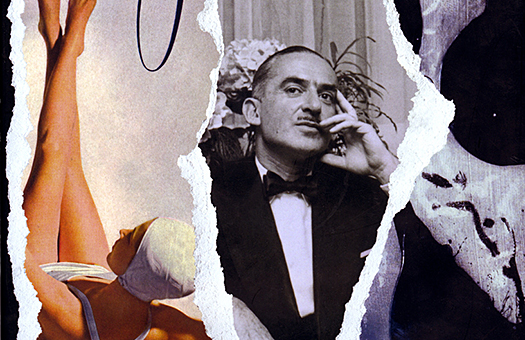 For the third summer in a row, Steven Heller reports on Funland, the Museum of Sex's new carnivalesque mashup of erotica, edibles, and architecture in a post for The Atlantic.
The last magazine czar
June 26, 2014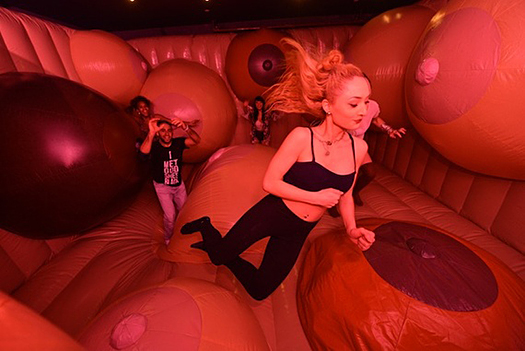 In a post for Eye, Steven Heller reviews It's Modern: The Eye and Visual Influence of Alexander Liberman by Charles Churchwood published by Rizzoli.
A 'Mindblowing' 80-Square-Foot Museum of Random Junk
May 22, 2014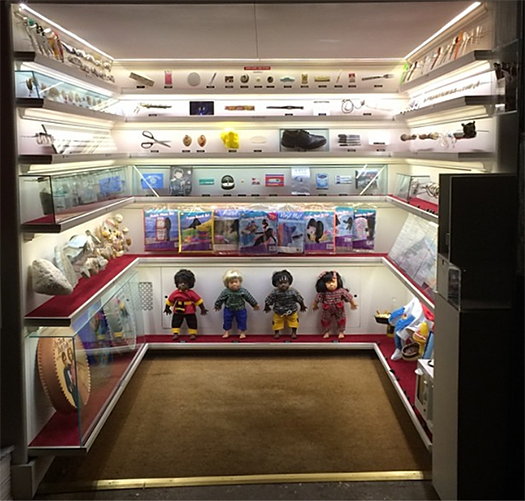 For the third summer in a row, Mmuseumm is showcasing items both banal and extraordinary in a lower-Manhattan freight elevator. Mmuseumm, which opened its door this past weekend for a third consecutive summer season, is an independent exhibit space that preserves the often overlooked, unseen, or forgotten treasures of extraordinary, everyday stuff. Founded by Alex Kalman, Benny Safdie, and Josh Safdie, it's housed in an unused, lower Manhattan freight elevator-an 80-square-foot space-and neatly filled with a curated mass of eccentric and vernacular objects. Admission is free.
Cancer Treatment as Comic Book
May 15, 2014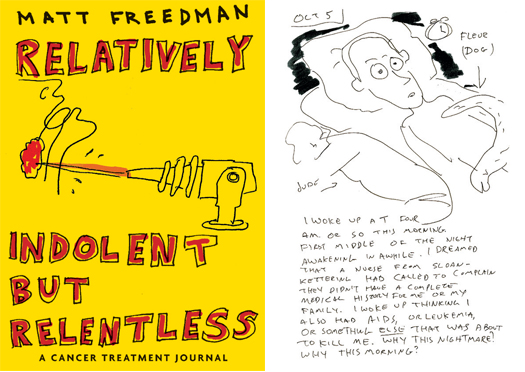 Matt Freedman scrawled the pages of Relatively Indolent but Relentless as he underwent radiation therapy, with engrossing, surprisingly funny results. Steven Heller reports on the journal in a post for The Atlantic.
Collecting Art, Without Knowing What Kind of Art You're Collecting
May 8. 2014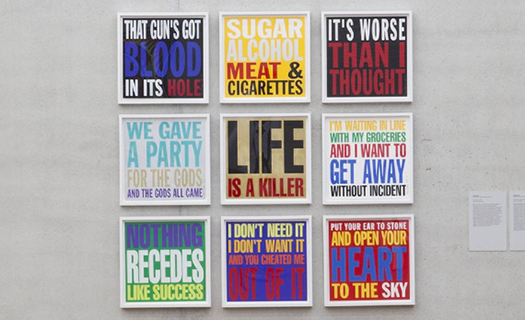 In a post for The Atlantic, Steven Heller reports on the biggest holding of concrete poetry in the world which sits in a Miami duplex, gathered by a couple who initially didn't know what "concrete poetry" was.
The Best Art Deco Designer Who Almost No One Remembers
May 1, 2014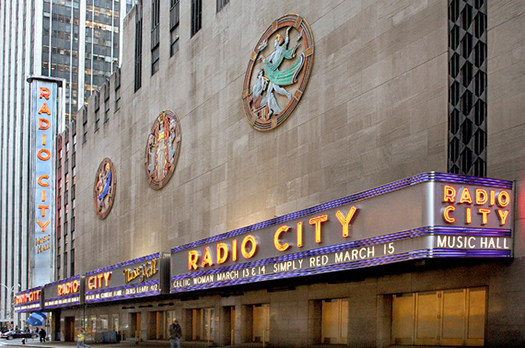 Hildreth Meiere's huge mural commissions were rare for a woman in her day, but it was her fusion of classical and mid-century style that brought her fame. Radio City Music Hall is an Art Deco jewel. Its most notable, but somehow little-mentioned-features are the three metal and enamel roundels around the corner from the entrance on the 50th Street facade. Steven Heller reports on a new book, The Art Deco Murals of Hildreth Meiere by Catherine Coleman Brawer and Kathleen Murphy Skolnik with photographs by the artist's granddaughter, Hildreth Meiere Dunn,
The Utopian Origins of Restroom Symbols
April 24, 2014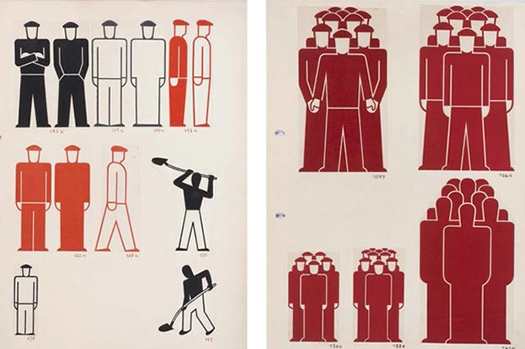 Steven Heller reviews a new book,Isotype: Design and Contexts 1925-1971 spotlights the creation and many applications of Isotype, the modernist visual language that lives on in signage all around us. edited by Christopher Burke, Eric Kindel, and Sue Walker. It's a richly illustrated anthology of historical and critical essays.
No Your City
April 18, 2014
Steven Heller's son, Nicolas Heller has recently published an original 8-part video series for the Gothamist, titled No Your City,produced by Evan Zampella.
The Lost, Surprisingly Soulful Art of Corporate Identity
April 17, 2014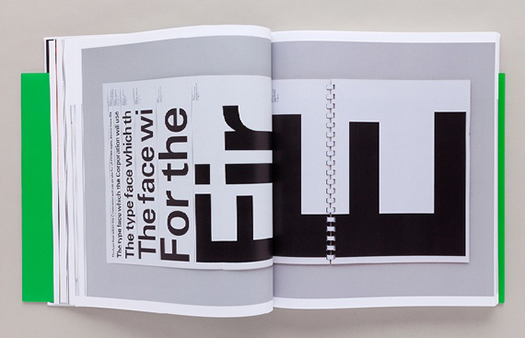 Steven Heller takes a look at Manuals 1: Design and Identity Guidelines, by Unit Editions which compiles some of the most influential, paperbound graphic bibles from a previous era of business.
The Real, Fabulous Knick Knacks of Fictional, Fabulous Females
April 10, 2014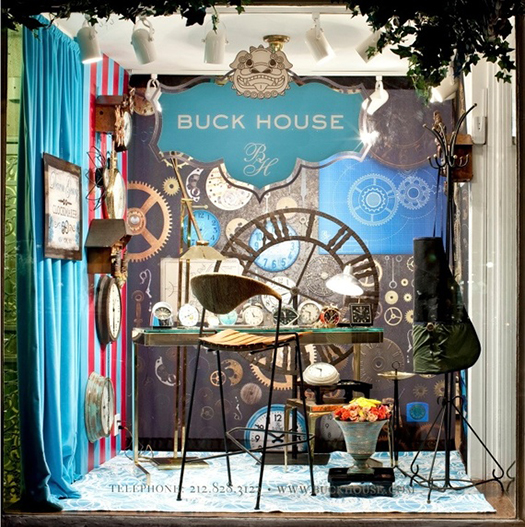 Deborah Buck was the proprietor of Madison Avenue Buck House antique gallery and store for 10 years. Steven Heller reports on how after closing the shop, she kept the storefront alive for six months by decorating the homes of invented, swashbuckling characters and documenting the creations in a new book The Windows of Buck House: Fabulous Fictional Females, photographed by Jaka Vinsek.
A New Legend of French Design
April 3, 2014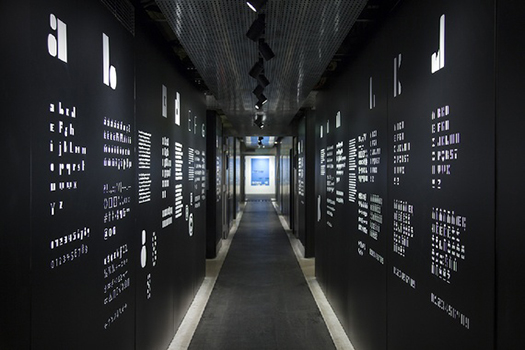 Steven Heller reports on the recent exhibit and book expressing the work of French typographer Philippe Apeloig which marks the culmination of an extraordinary career and start of a new artistic phase.
F'NO WIFI? UUUUGGGH': The Important Art of Complaining
March 27, 2014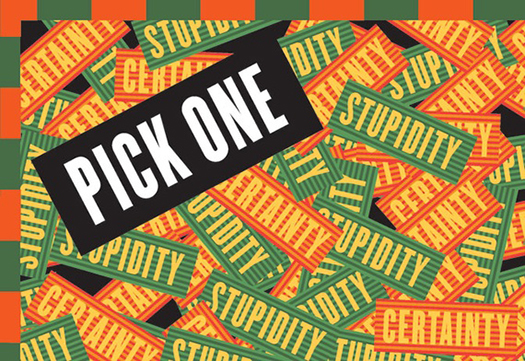 Steven Heller recently curated the exhibit Complaints: An Inalienable Right! at the Wolfsonian as part of Power of Design 2014 weekend, from March 20 to 23, sponsored by the Knight Foundation. Moderated by public radio host Kurt Andersen, it featured comedian Andy Borowitz, novelist Michael Chabon, digital pioneer Jaron Lanier, and others carping about air travel, urban sprawl, digital congestion, garbage, and other areas of life that could be transformed by good design. In a post for The Atlantic, Heller touches on few selections of posters (with captions from the artists) that make their complaints forcefully while inviting argument, agreement, interpretation, and laughs.
Florence's New Logo: Crowdsourced Design That's Bad for Design
March 20, 2014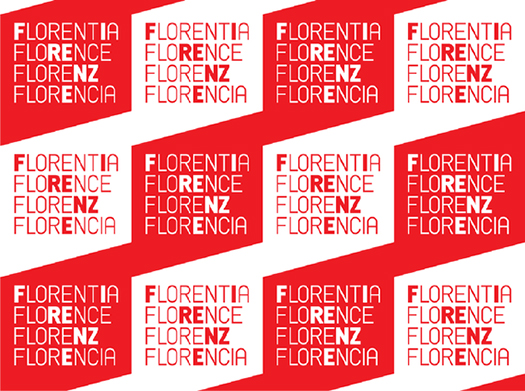 In a post for The Atlantic, Steven Heller take a critical look at how Florence recently held an open contest to rebrand itself—with mediocre results. In the spirit of inclusion, Florence began an international competition a year ago, open to anyone—professional and amateur—with a sketch. It garnered an impressive 5,000 entries. A jury of municipal leaders sifted through the work, ending up with 29 finalists and one winner.
'Design Is One of the Most Powerful Forces in Our Lives's
March 13, 2014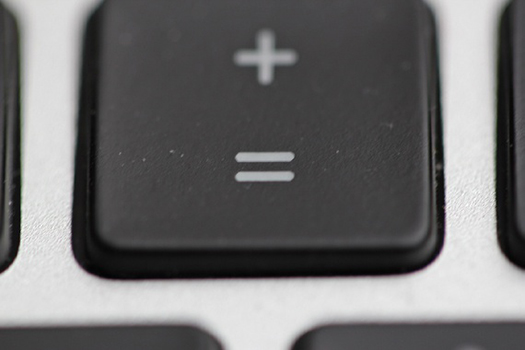 Steven Heller reviews Design Meets Life,a new book from critic Alice Rawsthorn who explains how graphic, product, and interactive design help—and sometimes unintentionally hinder—humans in a post for The Atlantic.
A Septuagenarian Artist's Childhood, in 55 Watercolors
March 6, 2014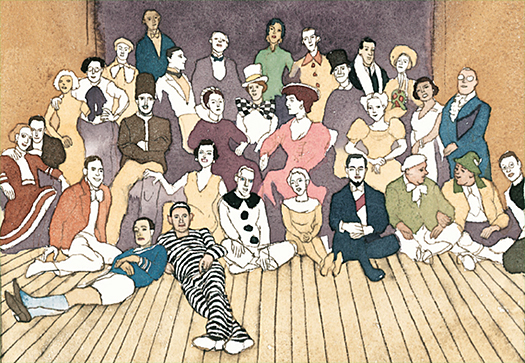 Poster artist and children's book author/illustrator James McMullan has created dozens of well-known Lincoln Center posters and editorial illustrations and has finally taken on a project for himself. In a post for the Atlantic, Steven Heller reports that McMullan's first illustrated memoir will be published— Leaving China: An Artists Paints His World War II Childhood (Algonquin Young Readers) chronicles McMullan's peripatetic existence before and after escaping with his mother from Japanese-occupied Cheefoo, China.
To 3D Print Coney Island
February 27, 2014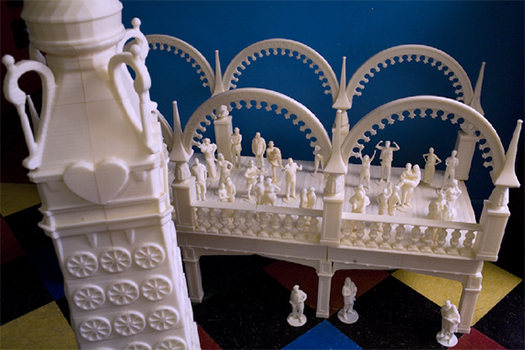 Fred Kahl, a creative director and designer at New York media firm Funny Garbage is recreating a 100-year-old amusement park with very new technology. Steven Heller looks at the MakerBot 3D experience in a post for the Atlantic.
The Artistic History of American Anti-Asian Racism
February 20, 2014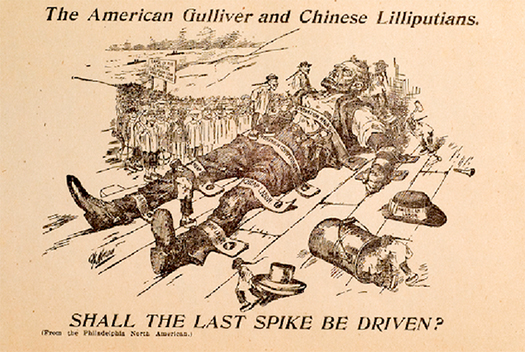 Steven Heller covers a new book Yellow Peril! An Archive of Anti-Asian Fears edited by John Kuo Wei Tchen and Dylan Yeats (Verso) that traces the source of the stereotypical, harmful image of "the Orient".
Using Graphic Design to Visualize the Aftermath of Genocide and War
January 30, 2014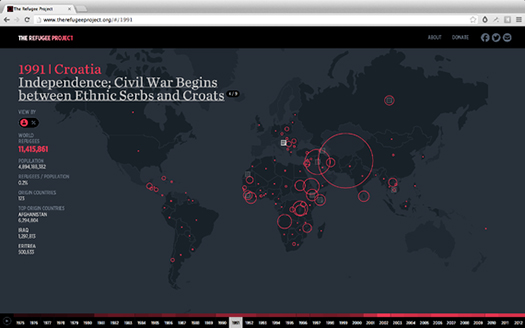 Steven Heller looks at The Refugee Project, an example of how graphic designers increasingly are turning their attention to framing data that stimulates action. While data visualization will not end the refugee problem, the designers at Brooklyn-based graphics firm Hyperakt and designer and technologist Ekene Ijeoma think they can make some difference by developing a tool that decision-makers can use to advocate for humanitarian relief.
Retro, Cool, Loud, and In-Your-Face: The Aesthetic of Punk
January 23, 2014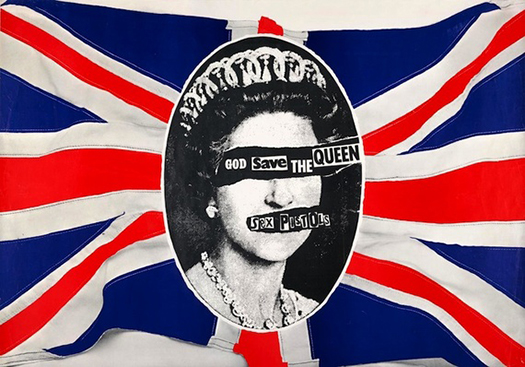 Steven Heller looks at how a lifelong punk, Andrew Krivine, a commercial banker and punk-stuff collector since 1977 turned his personal collection of flyers and zines into museum fodder for a new exhibit Pretty Vacant: The Graphic Language of Punk in a post for the Atlantic.
Designing Pixels You Can Touch
January 16, 2014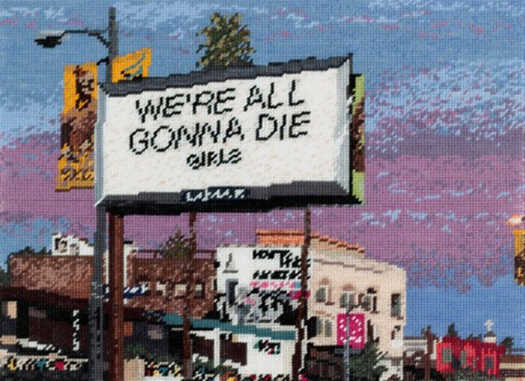 Michelle Hamer's work may look like overblown photography, but her creations are the result of painstaking needlepoint that comment on an information-saturated society.In a post for the Atlantic, Steven Heller comments on the Australian artists work.
Typorama Spectacular
January 13, 2014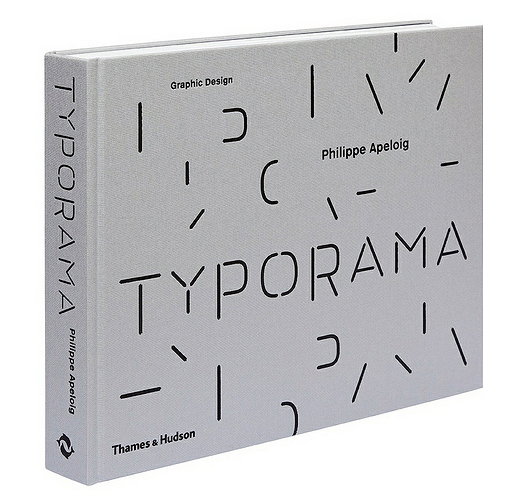 In a post for Eye Magazine, Steven Heller reports on a Paris retrospective of Philippe Apeloig's cerebral, conceptual design and typography, a triumph that exceeds high expectations.
The Future of Publishing
January 11, 2014
Digital media technology is evolving at a startling rate and is changing the way we receive and read books, magazines and newspapers. But has the publishing landscape changed forever? Is Digital the future or is there still hope for the printed page? Moderated by Steven Heller and featuring contributions from Scott Dadich (Creative Director, Wired Magazine & Executive Director, Digital Magazine Development, Condé Nast), Hugh Linehan (online editor of The Irish Times) and Adrian Shaughnessy (Publisher, Unit Editions).
Marian Bantjes, the Michelangelo of Custom Decorative Lettering
January 9, 2014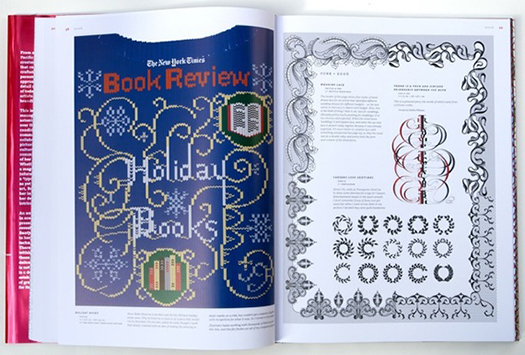 In a post for The AtlanticMarian Bantjes shares the inspirations behind her simple but mind-numbingly intricate work, collected in her latest monograph (the second in four years),Marian Bantjes: Pretty Pictures.
In Search of the Ideal Male made in Hollywood
January 6, 2014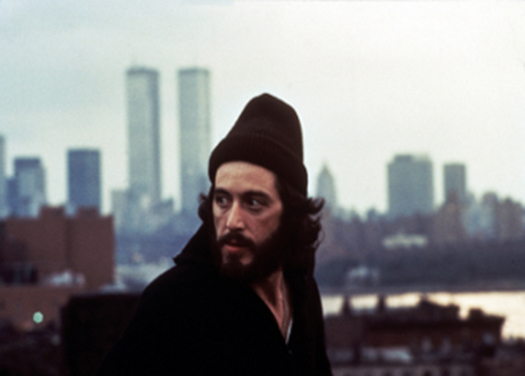 After the great success of Wichita's CHICK FLICKS, Clara and Julia Kuperberg now take a look at how Hollywood has fashioned the images of men through the decades and why and how significant type change occurred. Critic Molly Haskell, Maria Janis Cooper — the daughter of Gary Cooper — Steven Heller and David Dopkin comment on a rich selection of clips pertinent to the subject In Search of the Ideal Male made in Hollywood
When Captain America Wears a Turban, What Does He Fight For?
January 2, 2014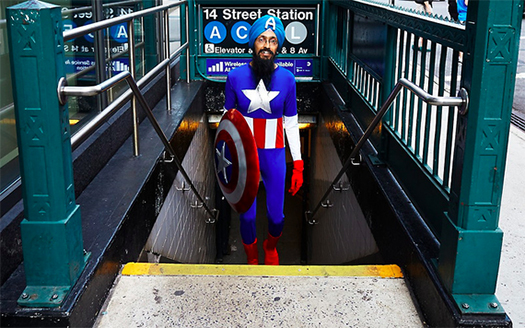 In an interview for the Atlantic, Steven Heller talks to Vishavjit Singh, the first Sikh Captain America. An editorial cartoonist by trade, a few months ago he suited up as a real-life turbaned and bearded version of Jack Kirby's strongman and strode through New York City, to promote his Sikh Comics while fighting religious and ethnic stereotypes.
Ladislav Sutnar
January 1, 2014
Steven Heller and Radislav Sutnar discuss aspects of the life and work of 20th century designer Ladislav Sutnar, featuring objects from the collection of Smithsonian's Cooper-Hewitt National Design Museum.