The Novelty Gifts I Wish I'd Been Given This Year
December 27, 2012

In a post for the Atlantic, Steven Heller takes a look his own collection of novelty gifts that would have been fun to receive.
The Plot to Reinvigorate European Design Journalism—in Print
December 20, 2012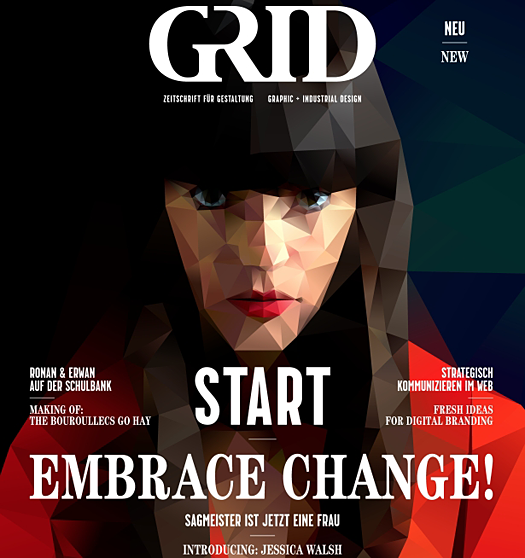 Steven Heller's latest contribution to the Atlantic, takes a look at The newly launched GRID magazine which sticks to an old medium but wants to champion new ideas.
Could the King of Disco Art Have Lived Anywhere but New York? Of Course Not
December 13, 2012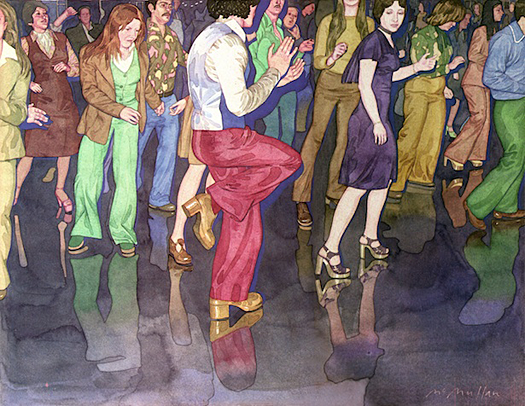 A new exhibition that is part of the School of Visual Arts Master's Series spotlights James McMullan, whose illustrations have helped defined a Gotham's art scene for half a century. In a post for the Atlantic, Steven Heller takes a brief look at the visual legacy of James McMullan—from visual essays in New York Magazine during in the '60s and '70s (including the imagery for the article that inspired the film Saturday Night Fever) to an ongoing series of narrative posters for the Lincoln Center Theater.
How Does a Video-Game End Up in the MoMA?
December 6, 2012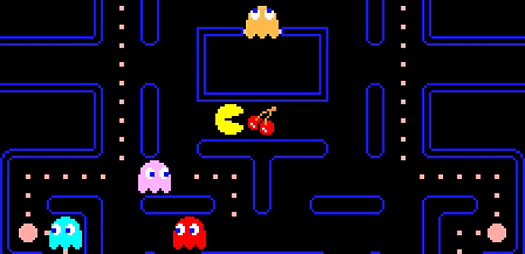 The Museum of Modern Art has recently acquired several video games to include in their permanent collection including Pong. In March, 2013, 13 games will be installed in the Philip Johnson Galleries. You can read more about this latest initiative in a post on the Atlantic.
Comfort Is Largely a Social Construct: The Unsettled Design Ethos of the Chair
November 29, 2012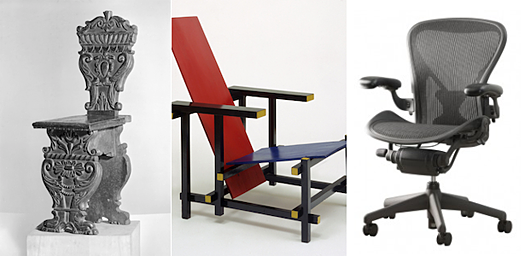 In a post for The Atlantic, Steven Heller interviewed Jonathan Olivares, an industrial designer whose Jonathan Olivares Design Research (JODR) produced a four-year investigation of office chairs funded by Knoll that culminated in the book A Taxonomy of Office Chairs (Phaidon Press, 2011). I recently emailed with him about the interplay between sitting and design.
Your Belated Obama Campaign Graphic-Design Postmortem
November 22, 2012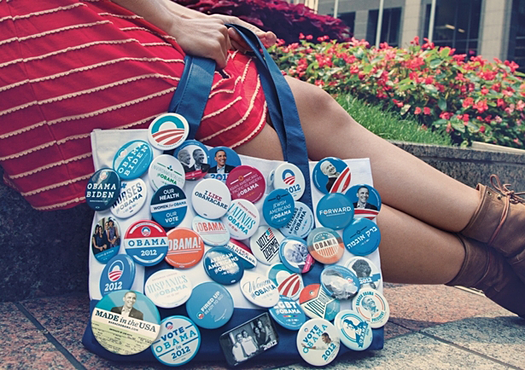 Steven Heller talks to Josh Higgins, the design director of the 2012 Obama campaign in Chicago for an Atlantic post to find out what the differences in visual strategy and application were between 2008 and 2012.
The Next Frontier for Touring Musicians: Living Rooms?
November 15, 2012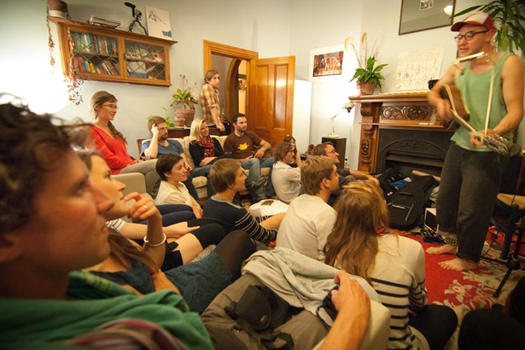 The young, talented songwriter Gideon Irving is building an audience by playing unusual shows in unusual venues&emdash;strangers' homes, preferably living rooms—and a few choice kitchens—where he parks his prop and musical instrument-filled cart, and then does his act for no fee as long as long as he's fed, allowed to sell his latest CD, and invited to sleep the night. Steven Heller looks at the artists' performances and tours in a post for the Atlantic.
Can the Rule-Breaking Font Designers of Three Decades Ago Still Break Rules?
November 8, 2012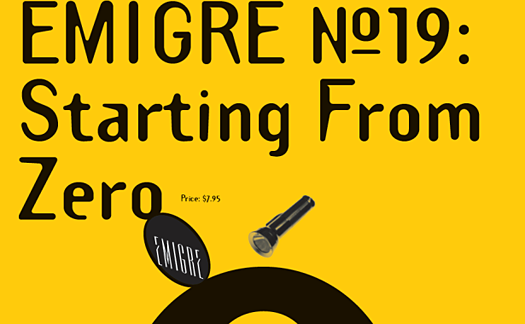 Steven Heller examines the work of Rudy Vanderlans and Zuzana Licko, the husband and wife team that started Emigre magazine and font foundry, and their continued legacy in an ever crowded community of digital font design. You can read the Atlantic post here.
'Vote Then Bitch': The Campaign to Get Complainers to the Polls
November 1, 2012
Steven Heller takes a look at the political campaign "Real Complainers Vote", created by David T. Jones and his colleagues at Third Street brand and advertising agency and Foundation Content media group, both in Chicago in a post for the Atlantic.
How Design Books Played Pivotal Role in Steven Heller's Marriage Proposal to Louise Fili
October 29, 2012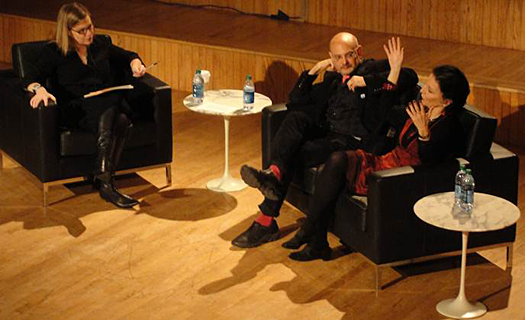 At the inaugural Designers and Books Fair, Steven Heller and Louise Fili were interviewed on stage at the Fashion Institute of Technology about their shared love for design, books and their collections.
The New York Times' Opinion Column Where Words Don't Matter
October 25, 2012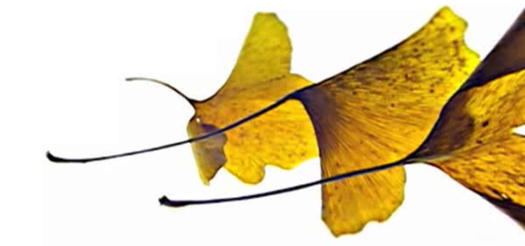 In a post for the Atlantic, Steven Heller takes a look and provides commentary on artist/filmmaker Jeff Scher, whose New York Times Op-Ed columns live exclusively online as part of the "Opinionator" blog section.
When Dallas Met Tokyo Met the Mars: Gary Panter&squo;s Lost "Dal Tokyo" Comic
October 18, 2012
Dal Tokyo, the absurd, punk, sci-fi, postmodern, post-apocalypse comic strip that began in 1983 and is set in a "future Mars that is 'terraformed' by Texan and Japanese workers" was artist Gary Panter's earliest opus. Panter's ratty line was the gold standard of post-underground comics, but this emblematic series of strips was all but lost until Fantagraphics recently published the first collection of them in an extra-narrow, horizontal gem of a volume featuring his faux Japanese lettering on the cover. You can learn more about the new book from Steven Heller's post on the Atlantic
Steven Heller on Dugald Stermer
October 16, 2012
Steven Heller's memorial to Dugald Stermer.
Giving Big Bird, the Bird
October 8, 2012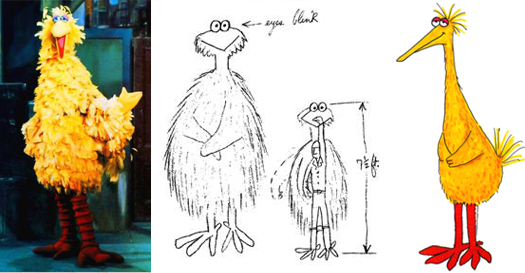 During the first 2012 presidential debate, Mitt Romney promised to kill funding for Public Broadcasting, which includes Sesame Street, the most successful educational TV show for children in the United States, if not the world. In a post for his Print Magazine Blog, Steven Heller briefly looks at why this cut would be damaging to childhood education as well as a short history of the design of Big Bird.
Matching Good Designers With the Greater Good
October 4, 2012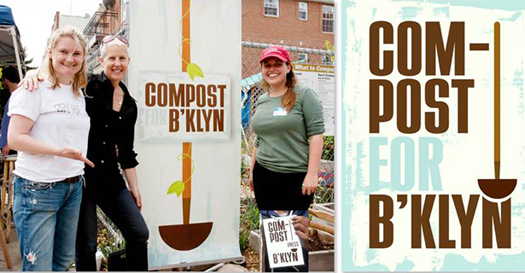 Three years ago, a dozen New York designers, architects, and journalists were summoned to brainstorm on how best to match-up New York's best designers with worthy urban improvement projects that needed good design to propel them forward. Steven Heller takes a look at the effort of DesignNYC in post for the Atlantic.
Pow! O-Man and Milt Rhomboid Battle in Comic Veteran's Satirical Strip
September 27, 2012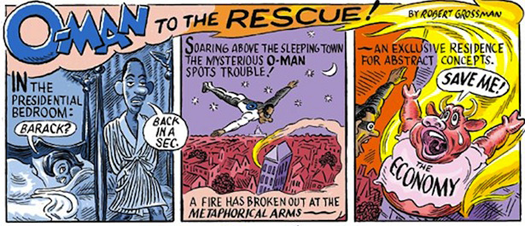 Robert Grossman has invented campy cartoon counterparts for presidents ever since Nixon, but these days, it's tougher for him to find a showcase for his Obama saga, O-Man, an earnest superhero who resembled the then presidential candidate who currently sits in the oval office. In this post for The Atlantic, Steven Heller looks at the current work from Robert Grossman as it relates to our current political battle.
The College Where the Next Garry Trudeaus Go to Get Trained
September 20, 2012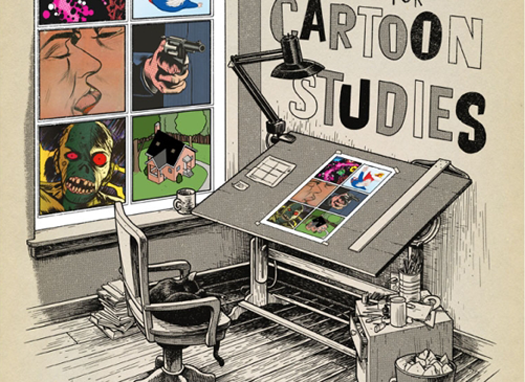 In a post for the Atlantic, Steven Heller recounts the recent history of the The Center for Cartoon Studies in Vermont, founded by graphic novelist James Sturm.
Designing the Font for the Tallest Building in the World
September 13, 2012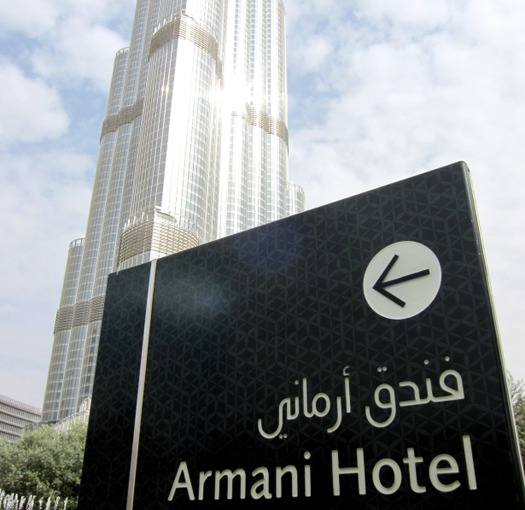 Steven Heller takes a look at Burj Khalifa in Dubai which is the tallest building in the world. In this post for The Atlantic Steven Heller investigates the typographic work of Dr. Mamoun Sakkal, Syrian-born, U.S. type designer in Bothell who created the typography for the way finding system at Burj Khalifa.
The Ever-Playful McSweeney's Enters a New Game: Children's Books
September 6, 2012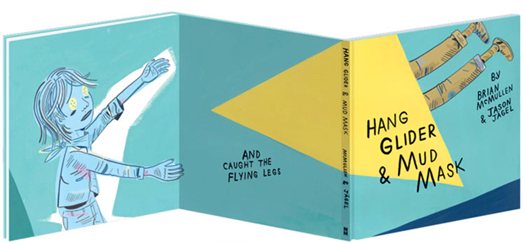 Steven Heller takes a look at a new division from Dave Eggers's eccentric literary brand McSweeney's. Directed by Brian McMullen, McSweeney's art director and an editor in San Francisco, the first illustrated books aimed at youths started rolling off the presses this year. You can read the post on the Atlantic.
Design Cult eBook
September 2, 2012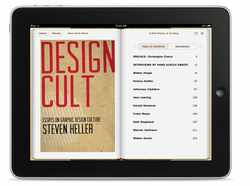 Steven Heller has put together an entertaining new collection of ruminations on the nature and future of design. In Design Cult—the first of a series of three titles published exclusively as e-books through the DesignFile consortium—Heller expounds on such disparate topics as Milton Glaser, Japanese masks, velvet touch lettering, anthropomorphism and people in glass apartments.
What's Campaign Season Like for a Political Cartoonist?
August 30, 2012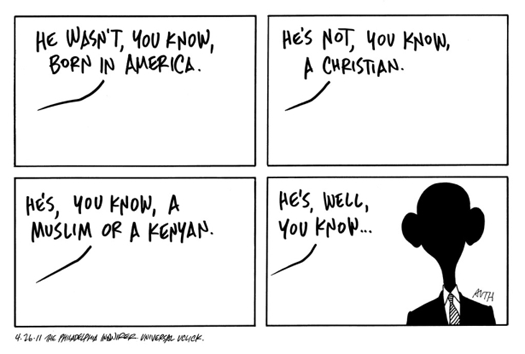 In a post for the Atlantic, Steven Heller talks with Pulitzer Prize winner Tony Auth, of the Philadelphia Inquirer, who from 1971 to this past April, says that his pen is always moving, election season or not.
Farewell, Irving Oaklander, Bookseller
August 13, 2012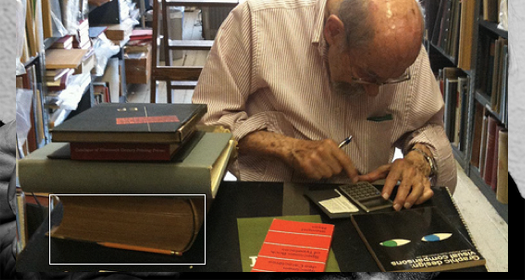 In a post for his PRINT Magazine blog, Steven Heller pays special tribute to the rare design bookseller Irving Oaklander.
The Artist Who Inspired Maurice Sendak Finally Gets His Due
August 9, 2012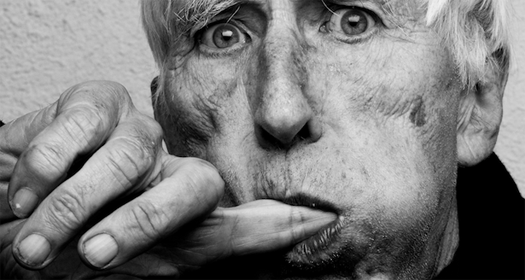 Tomi Ungerer got famous from his children's books in the &rsquop;60s, but then fell into scandal. In a post for the Atlantic, Steven Heller looks at a new documentary that sets out to find out what happened when he left the spotlight.
Researching Design History: From a Personal Perspective
August 3, 2012
As part of the HOW Design tutorial series, Steven Heller presents his path to design writing and research, how ambitious design-history projects can be realized and how the history of graphic design can help to inform and inspire your writing.
Great Jewish Wisdom, Rendered by Great Jewish Artists
August 2, 2012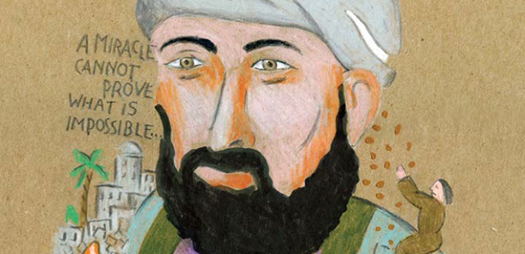 Steven Heller looks at campaign designed by Arnold Schwartzman, a graphic designer and the Academy Award-winning director for the 1981 documentary film Genocide (1981) who teamed up with of designers to create a poster series, each of which highlighted different aspect of human behavior. Read the post on the Atlantic site.
Summer Reading List
July 30, 2012

Steven Heller contributed his picks for books worth reading this summer, on topics ranging from 100 years of Olympic poster design to marketing the Holocaust for the School of Visual Arts blog.
Writing is Design, Too
July 26, 2012

In a post for the Atlantic, Steven Heller sat down for a talk with Alice Twemlow, co-founder of the MFA Design Criticism program at the School of Visual Arts.
Century of the Child at MoMA
July 19, 2012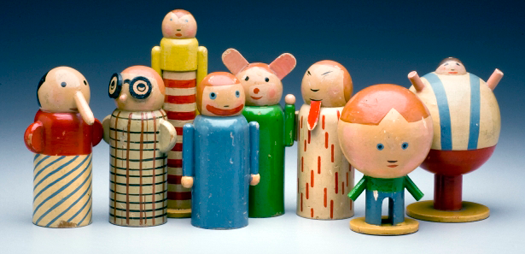 The Museum of Modern Art has long toyed with displaying objects designed for children. But on July 29, MoMA throws open the playroom doors to the "Century of the Child," an exhibition of design for and about children. Steven Heller covers his review of the new exhibit in a post for the Atlantic.
The Most Incredible Drawing Ever
July 18, 2012
Stephen Wiltshire, born with autism, draws an entire panorama of Rome with total accuracy after only seeing an aerial view of the Eternal City one time. You can read more of the post as part of Steven Heller's Daily Heller blog for Print Magazine.
The Art of Logo Design
July 12, 2012
Logos surround us in digital and physical space, but we rarely examine the thought and artistic thinking that goes into the design of these symbols. Utilizing a silent vocabulary of colors, shapes, and typography, logo designers give a visual identity to companies and organizations of all types. From cave painters to modern designers, artists throughout history have been reducing the complex down to simple ideas that communicate with the world.
'WET': Of Course There Was a 'Gourmet Bathing' Magazine in the '70s
July 12, 2012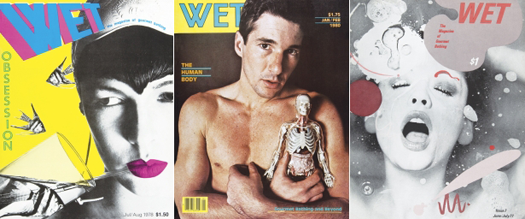 Steven Heller contributed a post for the Atlantic, taking a look at WET Magazine. WET, which ran from 1976 to 1981, was an archetype for a new subgenre of stylish, irreverent magazines.
The Sober Aesthetics of Pot Shops
July 5, 2012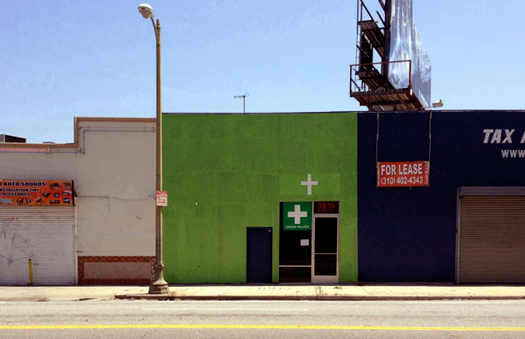 Medical-marijuana dispensaries have become big business in the time since California voters legalized them, but that doesn't mean that pot shops operate completely in the light of day. Documentarians Jim Heimann, creative director for Taschen America, and Ryan Mungia, a researcher, set out to create a photographic record of the shops in a new book titled Pot Shots. Steven Heller takes a look at some of the sobering images in a post for the Atlantic.
The Gutsy Scribbling of R.O. Blechman
June 26, 2012
Last Friday, R.O. Blechman, 81, was inducted into the Society of Illustrators Hall of Fame, which includes America's most illustrious practitioners from Norman Rockwell to Rube Goldberg, along with Edward Gorey, Ludwig Bemelmans, John Collier, and Nancy Stahl. In a post for The Atlantic, Steven Heller takes a brief look at the influential illustrators career and much-deserved recognition.
Tiny Portions
June 26, 2012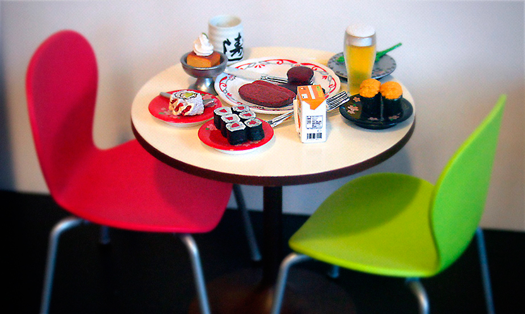 Steven Heller recently contributed an essay to Port Magazine covering on his obsession with his collection of miniature design objects, specifically his collection of miniature food.
Why Should Books Still Be Books When They're on Tablets?
June 21, 2012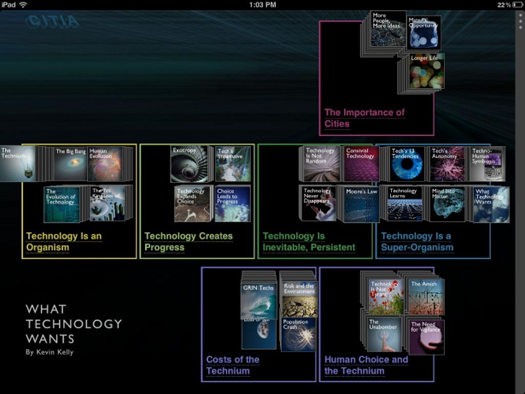 For The Atlantic, Steven heller looks at the Citia iPad app that attempts to reinvent long-form non-fiction for the tablet, turning books into something that resembles less a sequence of chapters and more a digital spread of sharable, customizable, collectible cards.
CreativeMornings: a Monthly Campfire for Designers
June 14, 2012
For the first time, this June, all 29 CreativeMornings (creativemornings.com) chapters will be hosting their events under one common, unified theme: The Intersection of Arts and Technology, presented in partnership with the Rhode Island School of Design. You can learn more about the design conference series in Steven's latest post for The Atlantic.
Randisms
June 8, 2012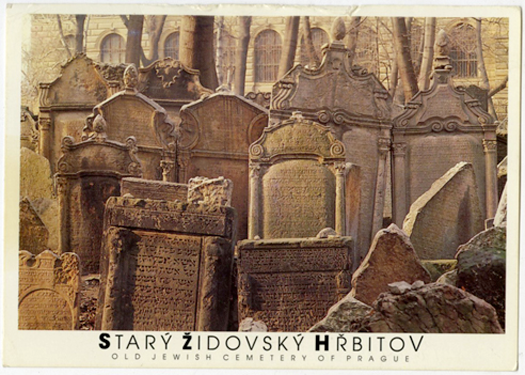 In his daily blog post for Print Magazine, Steven Heller shares a postcard that he received from Paul Rand during a trip that Rand took to Prague in 1991.
Yayoi Kusama: The Polka-Dot-Loving Art Legend I Initially Mistook for Crazy
May 24, 2012
Yayoi Kusama, known for her innovative soft-sculpture, immersive, polka-dotted experiences, is among Japan's most revered living artists. Film maker Heather Lenz has created a documentary about the artist&emdash; Kusama Princess of Polka Dots. Steven Heller's post for The Atlantic looks at both the artist and the film.
Giving a School a Makeover? Let Kids Pick the Color Palette
May 17, 2012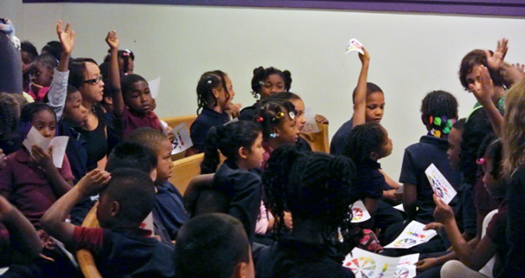 Project Color Corps is helping students to decide their school's new color scheme&emdash;and teaching them how hue impacts society. Steven Heller takes a look at the company's effort at The E.C. Reems Academy of Technology and Arts in Oakland, California for a post for The Atlantic.
A Design Challenge: What if Nixon, Lincoln, or Bush Were Running Again?
May 11, 2012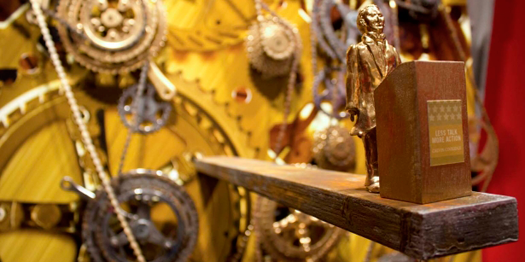 In a post for the Atlantic, Steven Heller covers the effort of twenty students in the School of Visual Arts MFA Design / Designer as Author and Entrepreneur program, which Steven Heller co-charis with Lita Talarico, were given the task of retrofitting campaign strategies for 20 of the 43 past presidential elects, who were selected at random and assigned the design challenge of branding long-gone leaders and making them relevant today. The exhibit, Re Elect: Old Presidents, New Candidates at New York City's Visual Arts Gallery.
Award-Winning Writer, Illustrator Maurice Sendak Dies
May 8, 2012
Steven Heller was interviewed by the New York News TV Channel NY1 concerning the recent passing of children's book author and artist Maurice Sendak.
The Quest to Ask Better Questions
May 3, 2012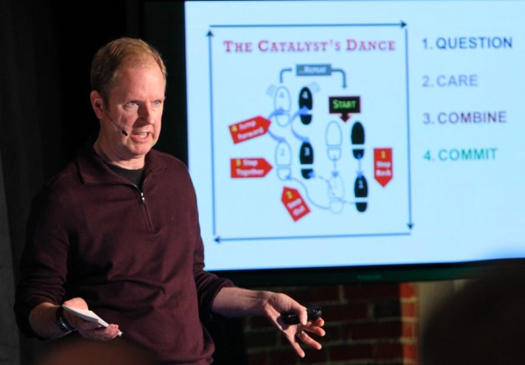 Warren Berger, co-founder of the New York writing collective The Marmaduke Writing Factory, sought to understand the ways that great designers create. He found at least one common trait: Designers are very good at questioning everything. Questions are sometimes better than answers. So Berger looked beyond the design world to understand the power of questioning to spark change, innovation, and progress. The result will ultimately be a book titled A More Beautiful Question, published by Bloomsbury. Steven Heller takes a look at Berger's process of questioning in a post for the Atlantic.
D for Decorator
May 2, 2012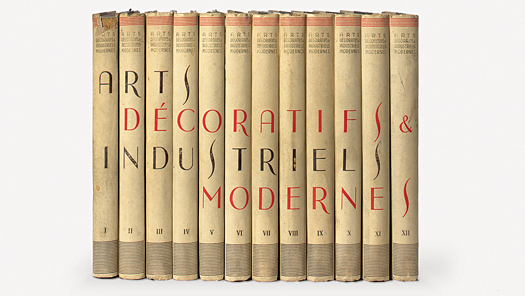 Steven Heller recently contributed an article to the Maharam website that looks at the term and role of a "Decorator".
The Secret History of Secret Societies
April 26, 2012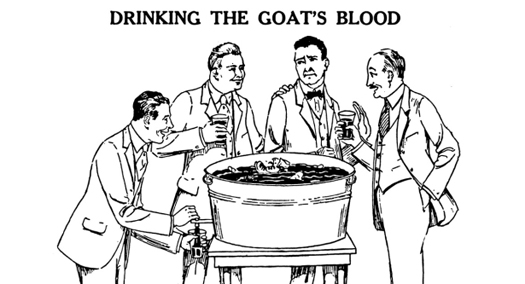 Steven Heller presents a review of the book "Ritual America: Secret Brotherhoods and Their Influence on American Society" from Adam Parfrey and Craig Heimbichner — a Visual look into secret societies throughout American history. You can read the review on the Atlantic website.
Dan Clowes, Author of 'Ghost World,' Has One Rule for Writing Dialogue
April 20, 2012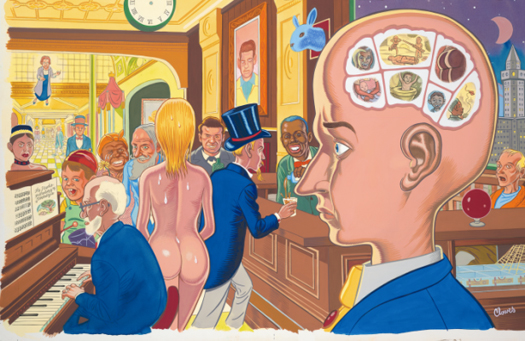 In a post for The Atlantic, Steven Heller interviews cartoonist Dan Clowes following the release of his first official monograph, The Art of Daniel Clowes, Modern Cartoonist, edited by Alvin Buenaventura (Abrams ComicArts).
Letters from Underground
April 11, 2012
There is no better way to get across SVA's three common themes—Art (which includes design), Business (which includes entrepreneurship) and Culture (which is the entire ball of wax)—than through Koen's abecedarian.
Heller Art Directs SVA Posters
April 10, 2012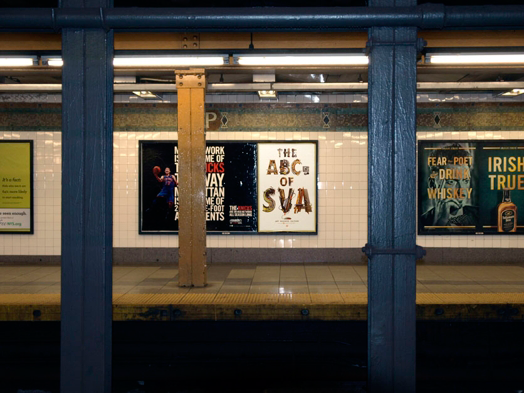 Art, Business, Culture is the theme of "The ABC's of SVA": The Spring 2012 SVA annual subway poster, conceived and art directed by co-chair Steven Heller and illustrated and designed by SVA faculty member Viktor Koen. Now appearing underground in over 400 stations.
Designer As...
April 9, 2012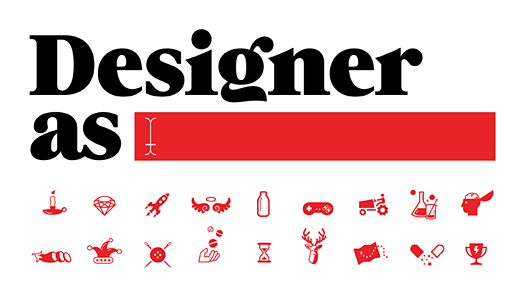 This season's gaggle of Design Entrepreneurs will make their premiere pitches at the SVA MFA Designer / Designer as Author + Entrepreneur Thesis Forum 2012, called "Designer as...". The event showcases the numerous roles designers play today, especially self-motivated entrepreneurial creation. On April 18, 2012 the SVA Theatre stage is set for their pitches and proposals, revealing ideas and future plans.
America's Most Legendary Designer Distills His Wisdom Into a Slim Book
April 5, 2012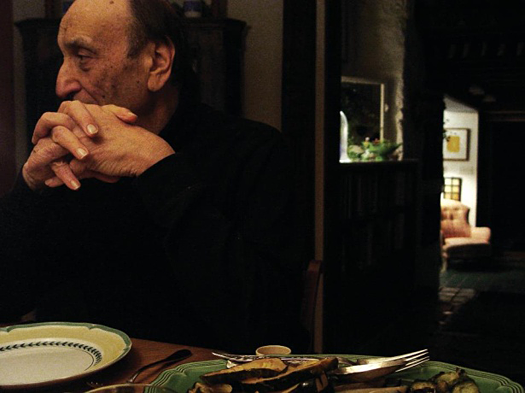 American design legend, Milton Glaser has published a new book of his work In Search of the Miraculous or One Thing Leads to Another— A self-analysis of his creative process, this elegantly designed, uncharacteristically thin volume is arguably his proudest accomplishment. You can read the Atlantic post here.
Two Twins, One Design Career
March 29, 2012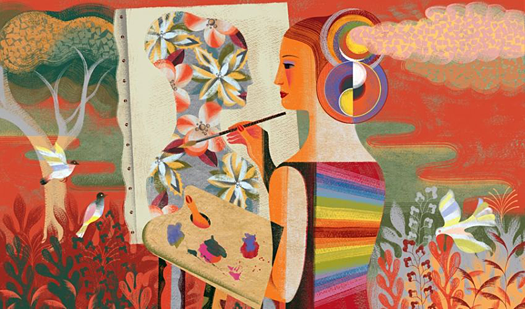 In a post for The Atlantic, Steven Heller takes a look at the work of identical twin illustrators Anna and Elena Balbusso from Italy, whose collaborative works are gaining praise and attention from the illustration and design community.
Life of a Salesman
March 22, 2012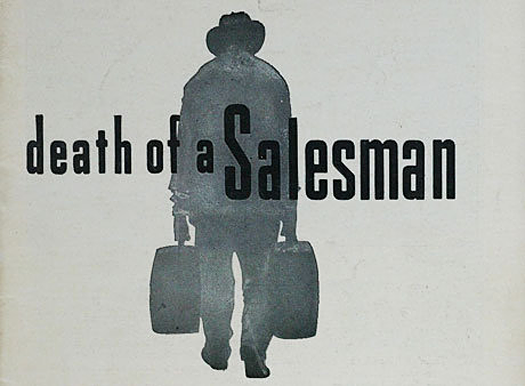 For the New York Times, Steven Heller was invited to provide an online critique of a collection of posters created by students at Parsons the New School for Design as part of an assignment to create a poster for Arthur Miller's "Death of a Salesman".
The Ultimate Poster Gallery
March 22, 2012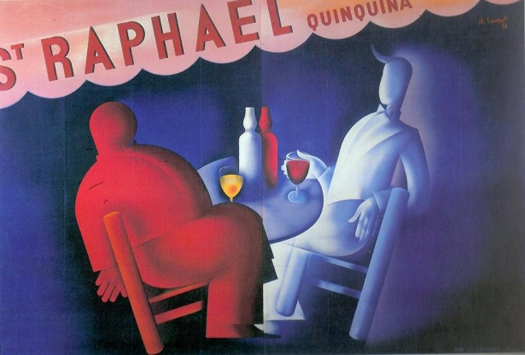 Steven Heller visits Reinhold Brown, a New York City gallery known for being one of the first to take the poster off street and put it on the gallery walls—not just the highly collectable variety, but a comprehensive collection of invaluable resources and unexpected holdings. Check out the Atlantic post for more.
2011 Festival of Fame Speaker Series: Ruth Ansel & Marshall Arisman
March 20, 2012
A conversation with 2011 Hall of Fame laureates Ruth Ansel and Marshall Arisman, moderated by Steven Heller.
Interview in Graph Magazine
March 20, 2012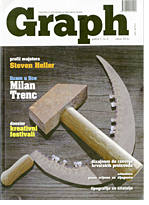 Steven Heller was recently interviewed as part of the launch of a new graphic design magazine from Croatia.
The Design Trilogy Box Set
March 16, 2012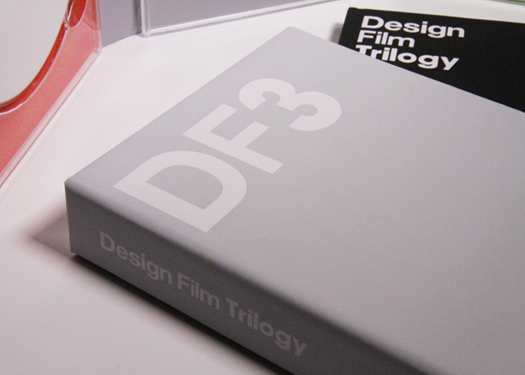 Gary Hustwit has released a limited edition box set of his design documentaries: Helvetica, Urbanized and Objectified. The box set also includes photos from the making of the film and essays from both Gary Hustwit and Steven Heller.
John Wilcock: The Puppet Master of '560s Underground Newspapers
March 1, 2012

In a post for the Atlantic, Steven Heller looks back on the work of John Wilcock, who, among other achievements was the co-founder of the the Village Voice.
2011 ADC Hall of Fame Gala
March 13, 2012
Get a glimpse of the star-studded 2011 Art Directors Club Hall of Fame Gala! Awards were presented on November 10, 2011 at Capitale, emceed by Steven Heller. Film by Nada Ray.
The Bustle and Beauty of New York City, Rendered by a Master Designer
March 1, 2012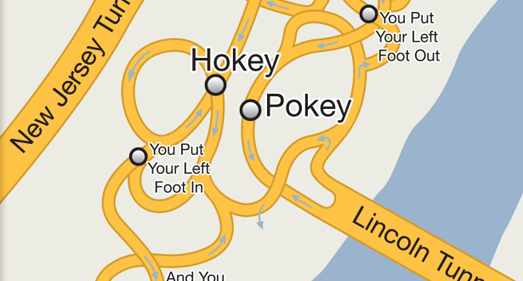 Steven Heller interviewed illustrator Christoph Niemann about his latest book Abstract City in a post for the Atlantic.
SVA BBC Design Documentary Film Festival
February 24, 2012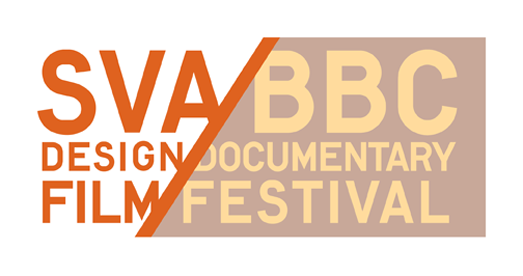 Presented by School of Visual Art's MFA Design Departments, the festival includes design documentaries about products, advertising in the 60's and the NYC debut of The Book: The Last Chapter?
Saturday, March 24, 1—9pm
SVA Theatre, 333 West 23 Street, New York City
$15 pass includes all screenings
Click here to purchase your pass.
The State of American Illustration, Bound in a Book
February 23, 2012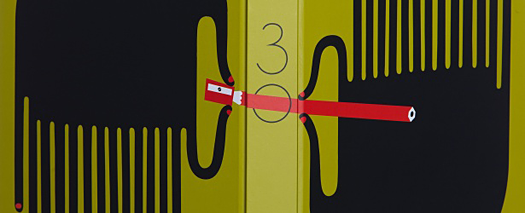 In a post for the Atlantic, Steven Heller takes a look inside the latest American Illustration Annual. The annual takes on a unifying theme of "from sketch to finish" a concept from Editorial director Mark Heflin and art director Nicholas Blechman.
How One Kitchen Table in Brooklyn Became a School for Coders
February 9, 2012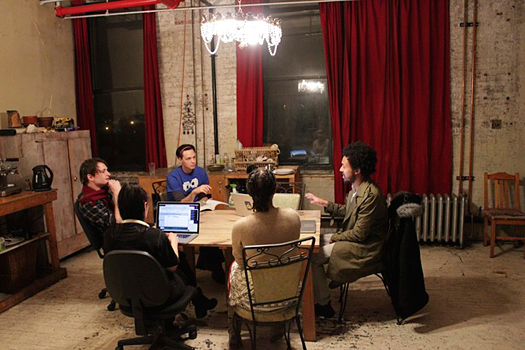 Every week at a kitchen table in Brooklyn, coders Amit Pitaru and David Nolen host a salon/workshop called Kitchen Table Coders, bringing together a small group of people to discuss and study one subject at a time. Steven Heller talks to Amit Pitaru and David Nolen about the get-togethers for a post for the Atlantic.
The First Graphic-Design Text Book, Updated for the New Design World
February 2, 2012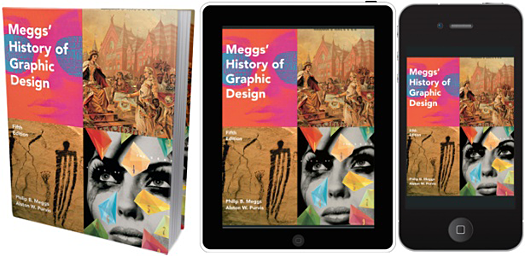 A new edition of the book A History of Graphic Design by Philip B. Meggs has been released in both print and digital formats. Now in its current fifth edition, retitled Meggs' History of Graphic Design by Philip B. Meggs and Alston Purvis, it remains one of the leading textbooks on the subject of graphic design. Steven Heller covers the new release in a post for the Atlantic.
100 Ideas that Changed Graphic Design
Janauary 27, 2012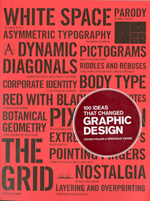 Steven Heller and Veronique Vienne have teamed up for a new book 100 Ideas that Changed Graphic Design this book demonstrates how ideas influenced and defined graphic design, and how those ideas have manifested themselves in objects of design. The 100 entries, arranged broadly in chronological order, range from technical (overprinting, rub-on designs, split fountain); to stylistic (swashes on caps, loud typography, and white space); to objects (dust jackets, design handbooks); and methods (paper cut-outs, pixelation).
Fantastical Fake Machines, Rendered With a Historian's Eye for Detail
Janauary 26, 2012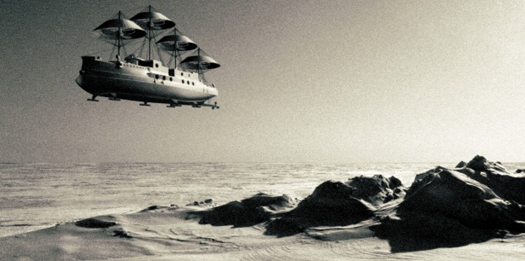 For the Atlantic, Steven Heller takes a look at the new book Frank Reade: Adventures in the Age of Invention which tells of steampunk adventures using meticulously crafted, faux-documentary imagery.
Creating New Nostalgic Packaging by Reusing Old Label Designs
Janauary 19, 2012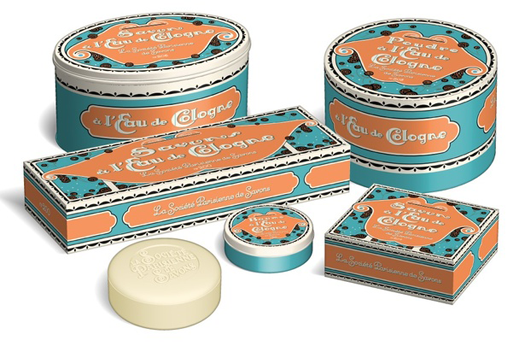 Steven Heller takes a look at the recent work of designer and illustrator Daniel Pelavin who has created a series of package designs for bath products which have been derived from vintage French labels. For the Atlantic, Heller looks at the collaboration between Pelavin and Parisienne Pharmacy owner Stephane Ouaknine.
Steven Heller's DaDa
Janauary 15, 2012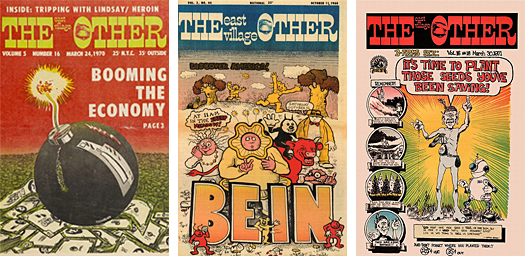 Steven Heller recounts his experience working on the East Village Other and infamous Past Up Nights for the Local East Viallage Blog. On February 28th a panel discussion will be held along with an exhibition opening and reception party celebrating the history of the East Village Other. You can find out more about the event here.
How AIDS Was Branded: Looking Back at ACT UP Design
Janauary 12, 2012

Steven Heller talks with Michael Cohena, member of Gran Fury, the "propaganda wing" of the early AIDS-awareness movement in a post for The Atlantic.
The Revenge of the Paperback Book
Janauary 5, 2012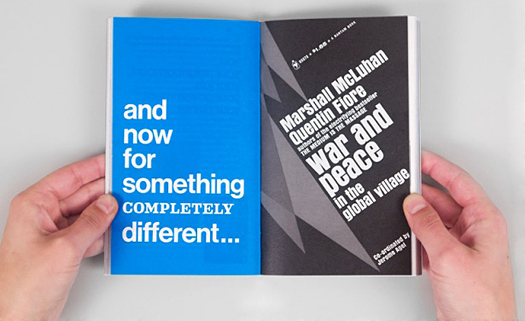 For The Atlantic, Steven Heller investegates the work of Adam Michaels, a co-founder of the New York design firm Project Projects who has partnered with Princeton Architectural Press in creating a series of mass-market-sized paperbacks with interiors that are different, an editorial and design approach tailored to the particulars of subject matter and visual materials, and with textual and visual information conveyed through varied use of typography.