No Your City
April 18, 2014
Steven Heller's son, Nicolas Heller has recently published an original 8-part video series for the Gothamist, titled No Your City,produced by Evan Zampella.
The Lost, Surprisingly Soulful Art of Corporate Identity
April 17, 2014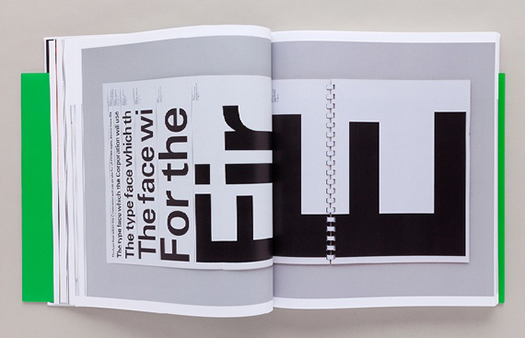 Steven Heller takes a look at Manuals 1: Design and Identity Guidelines, by Unit Editions which compiles some of the most influential, paperbound graphic bibles from a previous era of business.
The Real, Fabulous Knick Knacks of Fictional, Fabulous Females
April 10, 2014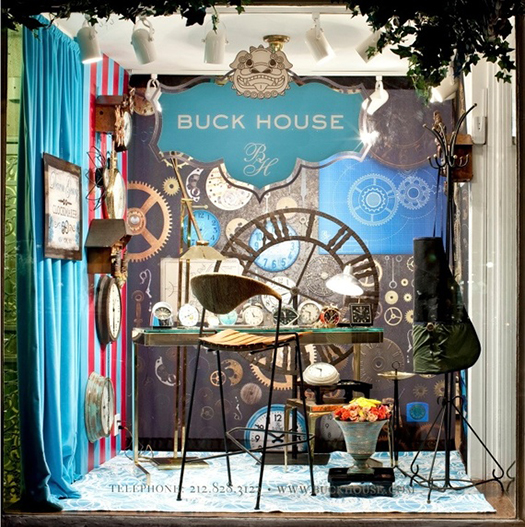 Deborah Buck was the proprietor of Madison Avenue Buck House antique gallery and store for 10 years. Steven Heller reports on how after closing the shop, she kept the storefront alive for six months by decorating the homes of invented, swashbuckling characters and documenting the creations in a new book The Windows of Buck House: Fabulous Fictional Females, photographed by Jaka Vinsek.
A New Legend of French Design
April 3, 2014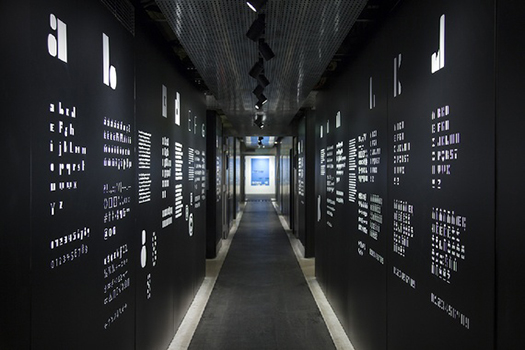 Steven Heller reports on the recent exhibit and book expressing the work of French typographer Philippe Apeloig which marks the culmination of an extraordinary career and start of a new artistic phase.
F'NO WIFI? UUUUGGGH': The Important Art of Complaining
March 27, 2014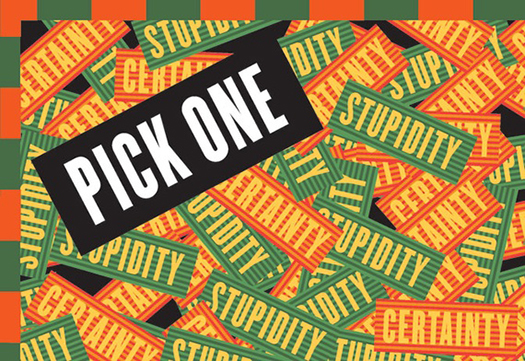 Steven Heller recently curated the exhibit Complaints: An Inalienable Right! at the Wolfsonian as part of Power of Design 2014 weekend, from March 20 to 23, sponsored by the Knight Foundation. Moderated by public radio host Kurt Andersen, it featured comedian Andy Borowitz, novelist Michael Chabon, digital pioneer Jaron Lanier, and others carping about air travel, urban sprawl, digital congestion, garbage, and other areas of life that could be transformed by good design. In a post for The Atlantic, Heller touches on few selections of posters (with captions from the artists) that make their complaints forcefully while inviting argument, agreement, interpretation, and laughs.
Florence's New Logo: Crowdsourced Design That's Bad for Design
March 20, 2014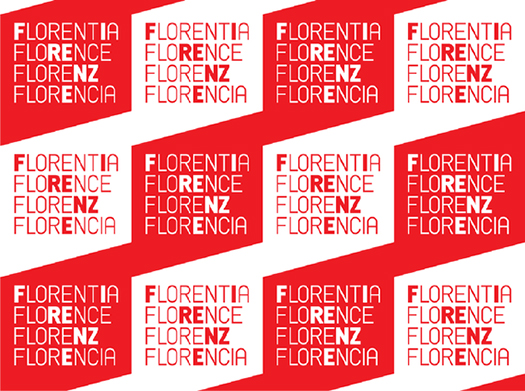 In a post for The Atlantic, Steven Heller take a critical look at how Florence recently held an open contest to rebrand itself—with mediocre results. In the spirit of inclusion, Florence began an international competition a year ago, open to anyone—professional and amateur—with a sketch. It garnered an impressive 5,000 entries. A jury of municipal leaders sifted through the work, ending up with 29 finalists and one winner.
'Design Is One of the Most Powerful Forces in Our Lives's
March 13, 2014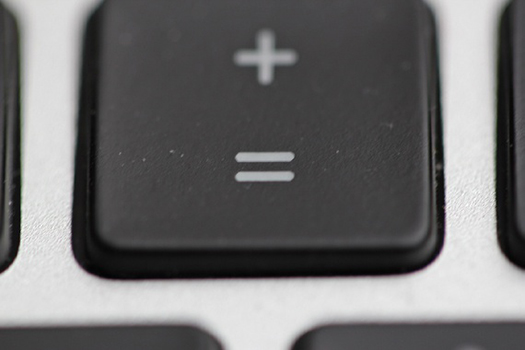 Steven Heller reviews Design Meets Life,a new book from critic Alice Rawsthorn who explains how graphic, product, and interactive design help—and sometimes unintentionally hinder—humans in a post for The Atlantic.
A Septuagenarian Artist's Childhood, in 55 Watercolors
March 6, 2014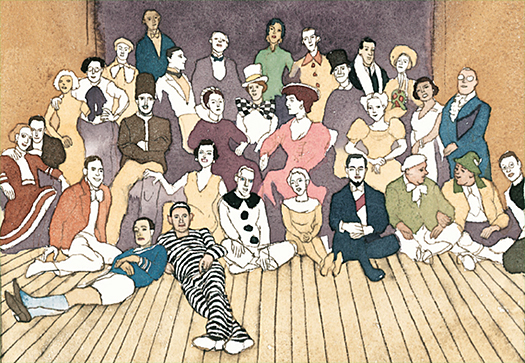 Poster artist and children's book author/illustrator James McMullan has created dozens of well-known Lincoln Center posters and editorial illustrations and has finally taken on a project for himself. In a post for the Atlantic, Steven Heller reports that McMullan's first illustrated memoir will be published— Leaving China: An Artists Paints His World War II Childhood (Algonquin Young Readers) chronicles McMullan's peripatetic existence before and after escaping with his mother from Japanese-occupied Cheefoo, China.
To 3D Print Coney Island
February 27, 2014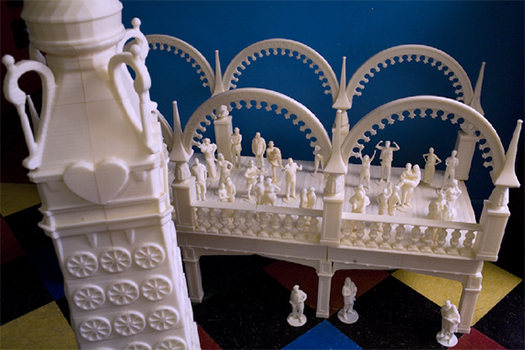 Fred Kahl, a creative director and designer at New York media firm Funny Garbage is recreating a 100-year-old amusement park with very new technology. Steven Heller looks at the MakerBot 3D experience in a post for the Atlantic.
The Artistic History of American Anti-Asian Racism
February 20, 2014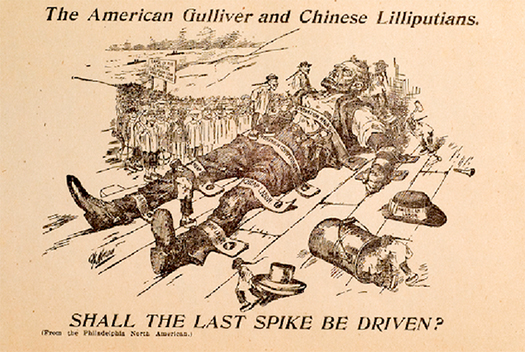 Steven Heller covers a new book Yellow Peril! An Archive of Anti-Asian Fears edited by John Kuo Wei Tchen and Dylan Yeats (Verso) that traces the source of the stereotypical, harmful image of "the Orient".
Using Graphic Design to Visualize the Aftermath of Genocide and War
January 30, 2014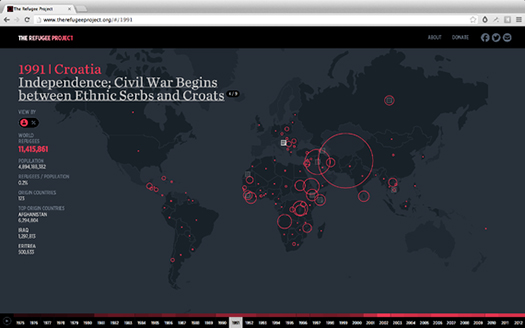 Steven Heller looks at The Refugee Project, an example of how graphic designers increasingly are turning their attention to framing data that stimulates action. While data visualization will not end the refugee problem, the designers at Brooklyn-based graphics firm Hyperakt and designer and technologist Ekene Ijeoma think they can make some difference by developing a tool that decision-makers can use to advocate for humanitarian relief.
Retro, Cool, Loud, and In-Your-Face: The Aesthetic of Punk
January 23, 2014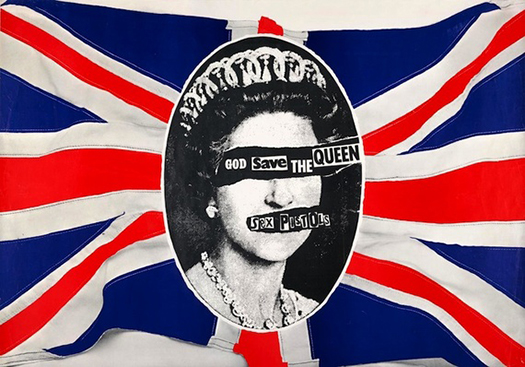 Steven Heller looks at how a lifelong punk, Andrew Krivine, a commercial banker and punk-stuff collector since 1977 turned his personal collection of flyers and zines into museum fodder for a new exhibit Pretty Vacant: The Graphic Language of Punk in a post for the Atlantic.
Designing Pixels You Can Touch
January 16, 2014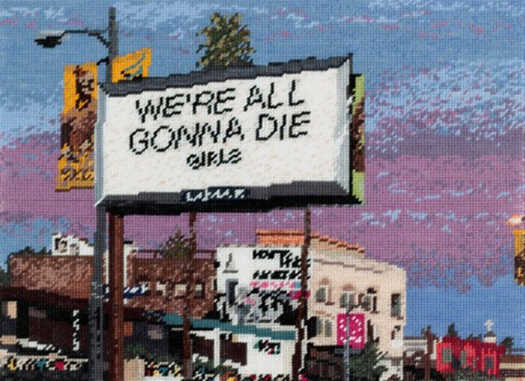 Michelle Hamer's work may look like overblown photography, but her creations are the result of painstaking needlepoint that comment on an information-saturated society.In a post for the Atlantic, Steven Heller comments on the Australian artists work.
Typorama Spectacular
January 13, 2014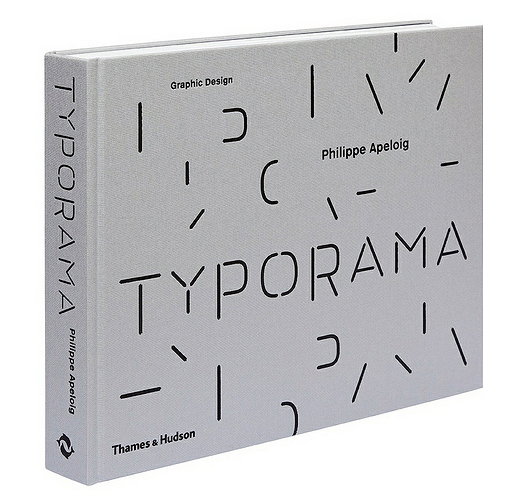 In a post for Eye Magazine, Steven Heller reports on a Paris retrospective of Philippe Apeloig's cerebral, conceptual design and typography, a triumph that exceeds high expectations.
The Future of Publishing
January 11, 2014
Digital media technology is evolving at a startling rate and is changing the way we receive and read books, magazines and newspapers. But has the publishing landscape changed forever? Is Digital the future or is there still hope for the printed page? Moderated by Steven Heller and featuring contributions from Scott Dadich (Creative Director, Wired Magazine & Executive Director, Digital Magazine Development, Condé Nast), Hugh Linehan (online editor of The Irish Times) and Adrian Shaughnessy (Publisher, Unit Editions).
Marian Bantjes, the Michelangelo of Custom Decorative Lettering
January 9, 2014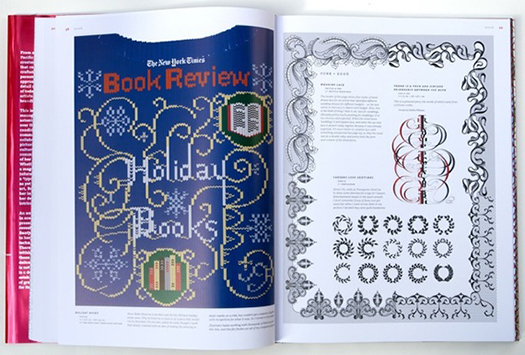 In a post for The AtlanticMarian Bantjes shares the inspirations behind her simple but mind-numbingly intricate work, collected in her latest monograph (the second in four years),Marian Bantjes: Pretty Pictures.
In Search of the Ideal Male made in Hollywood
January 6, 2014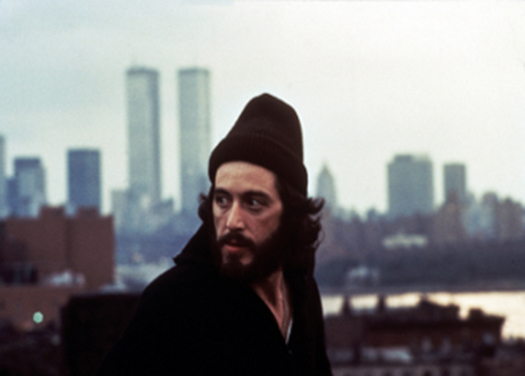 After the great success of Wichita's CHICK FLICKS, Clara and Julia Kuperberg now take a look at how Hollywood has fashioned the images of men through the decades and why and how significant type change occurred. Critic Molly Haskell, Maria Janis Cooper — the daughter of Gary Cooper — Steven Heller and David Dopkin comment on a rich selection of clips pertinent to the subject In Search of the Ideal Male made in Hollywood
When Captain America Wears a Turban, What Does He Fight For?
January 2, 2014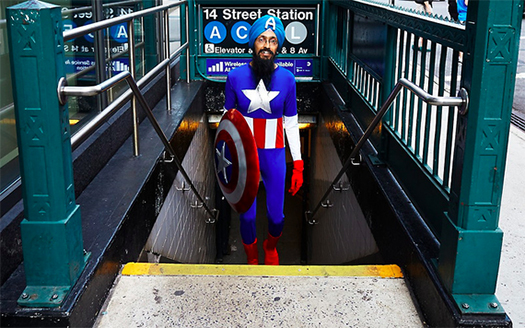 In an interview for the Atlantic, Steven Heller talks to Vishavjit Singh, the first Sikh Captain America. An editorial cartoonist by trade, a few months ago he suited up as a real-life turbaned and bearded version of Jack Kirby's strongman and strode through New York City, to promote his Sikh Comics while fighting religious and ethnic stereotypes.
Ladislav Sutnar
January 1, 2014
Steven Heller and Radislav Sutnar discuss aspects of the life and work of 20th century designer Ladislav Sutnar, featuring objects from the collection of Smithsonian's Cooper-Hewitt National Design Museum.