After the Bar Mitzvah: Famous Artists and Writers Re-Interpret the Torah
October 10, 2013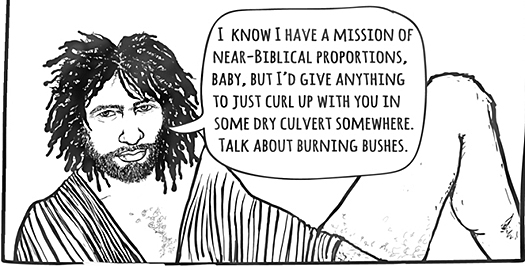 Unscrolled: 54 Writers and Artists Wrestle With the Torah brings together a diverse array of talents for a new, often irreverent take on the very old book.Steven Heller talks to the books editor Roger Bennett in a post for The Atlantic.
Q&A: Shadow Type
October 9, 2013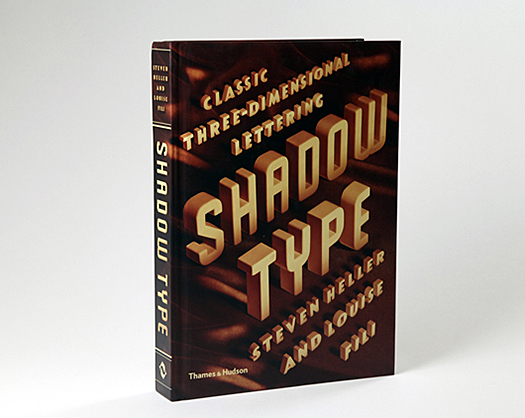 Steven Heller and Lousie Fili give a brief interview on the Thames and Hudson blog discussing their latest book collaboration Shadow Type: Classic Three-Dimensional Lettering.
When Anarchy Ruled the Funny Pages
October 23, 2013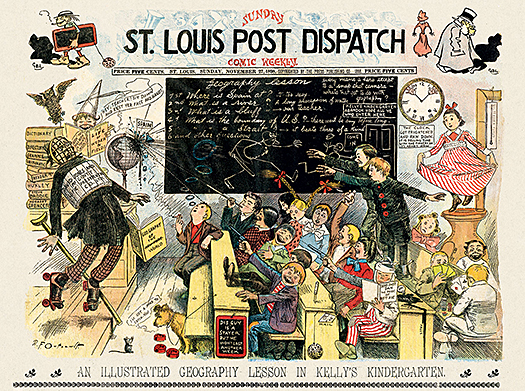 Steven Heller looks at a new book from Peter Maresca titled Society Is Nix: Gleeful Anarchy at the Dawn of The American Comic Strip 1895-1915that captures the dawn of comics, when the medium had no rules and its messages were surprisingly irreverent.
The Cave
October 1, 2013
Steven Heller was interviewed as part of the Image of the Studio exhibit at the Cooper Union.
The Lost Art of the McCarthy Hearings
September 26, 2013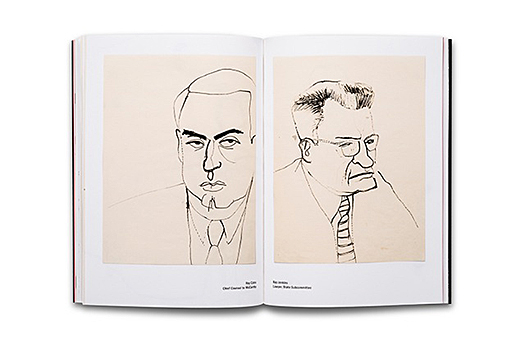 Steven Heller looks at a collection of sketches by artist Arline Simon Oberman, who in 1954 sketched dozens of small portraits of the various participants of Army/McCarthy hearings.
When Toy Guns Looked Like They Could Kill
September 12, 2013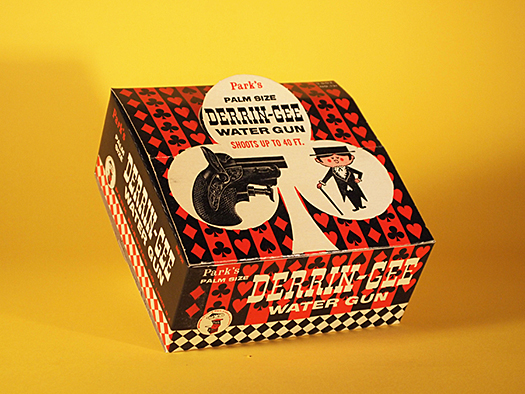 A collection of packaging for fake firearms from the '50 and '60s blended striking realism and cartoonish imagery—and, for people who grew up in the era, induces deep nostalgia, for The Atlantic.
The Cave
September 6, 2013
Steven Heller's presentation from the DESIGN-ED Future 2013 Conference in Philadelphia on June 28-29, 2013.
The Designer Who Sells the City That Never Sleeps
September 5, 2013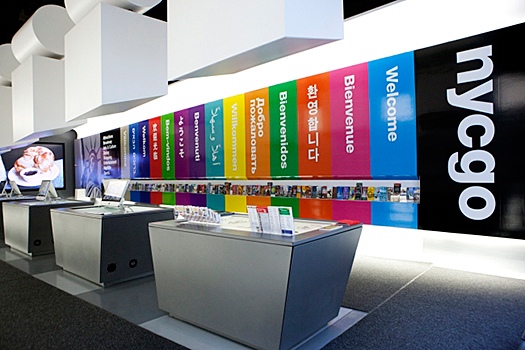 Steven Heller takes a look at the work of Willy Wong, a designer, who under Mayor Bloomberg has headed up an aggressive visual campaign to boost New York City's image abroad and at home.
The Appetizing Aesthetics of a KIND Bar
August 29, 2013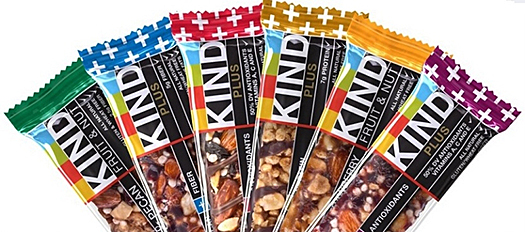 Steven Heller looks into some radical transparency in snack-wrapper design in a post for The Atlantic.
When Ugly Reared it's Head
August 28, 2013
In an interview for the website Designers & Books, Alan Rapp speaks with Steven Heller on the 20 year anniversary of one of his most controversial pieces of design criticism The Cult of the Ugly which was first published in Eye Magazine.
The Cave
August 27, 2013
A look into Steven Heller's collections, directed and edited by Nicolas Heller.
The Grand Passions and Radical Dogmas Held in a Typography Book
August 22, 2013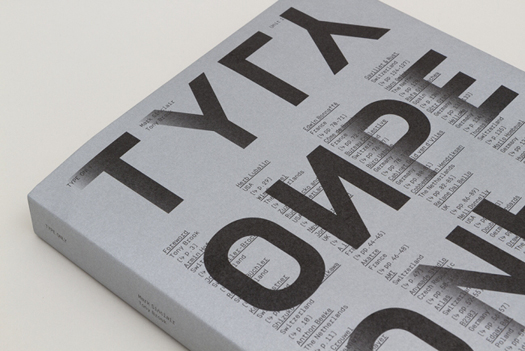 In a review on The Atlantic, Steven Heller looks at Type Only, a new book by Tony Brook and Mark Sinclair, examines almost a century of typographic expressionism by presenting an array of images defined by fonts—pictures made with letters.
The Pursuit of Imperfection: Why Some People Collect Broken Antiques
August 15, 2013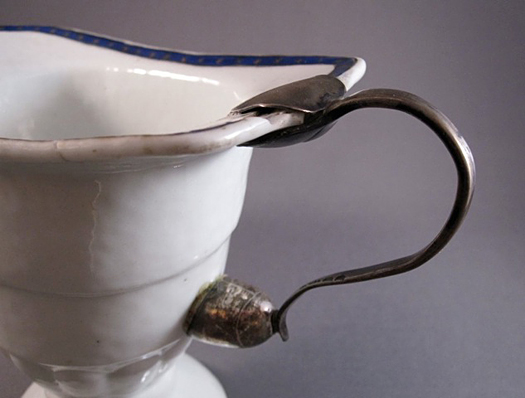 Steven Heller talks to Andrew Baseman, a set designer for TV and film whose blog Past Imperfect: The Art of Inventive Repair and reports on chipped and cracked household items that were put back together with intricate, jerry-rigged apparatus, long before the invention of Krazy Glue. "Make dos" are anathama to traditional antiques collectors, who want only pristine items—not the well-used stuff relegated to the bargain shelves with the lewd swizzle sticks, novelty ashtrays, and other déclassé knick-knacks.
The Magazine as 'Portable Museum'
August 8, 2013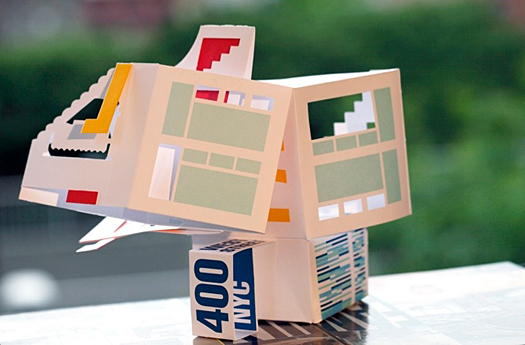 Each issue of Vintage is a pop-up book, treasure trove, and cultural-history course. Steven Heller takes a peek inside the impeccably produced biannual publication founded by Ivy Baer Sherman. You can learn more about Vintage in this post for The Atlantic.
Syrian President Assad's Desperate Instagram Feed
August 2, 2013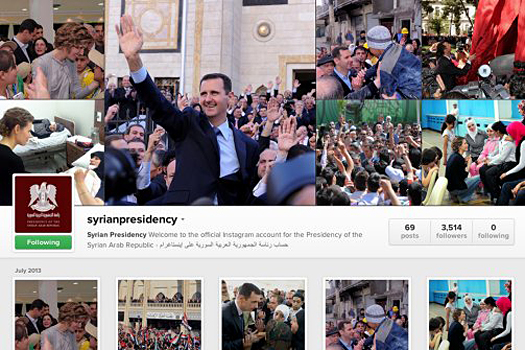 Dictators used to put a bit of effort into galvanizing their subjects, but judging by Syrian President Assad's Instagram feed, he's just trying to be a normal leader, writes Steven Heller in a post for The Daily Beast.
The Writing on Mexican Walls Isn't Graffiti—It's 'Vernacular Branding'
August 1, 2013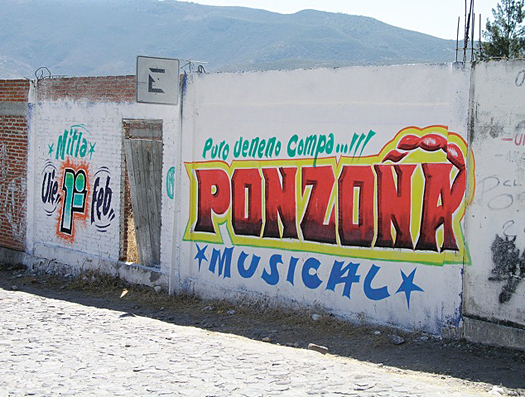 In a post for The Atlantic, Steven Heller reviews a new book, Mexican Wall Painting: Bardas De Baile (Ghost & Co., New York) by Patricia Cue that documents the tradition, commerce, and politics of colorful bardas de baile.
Maurice Sendak, Mao Zedong, and the Man Who Collects Them
July 26, 2013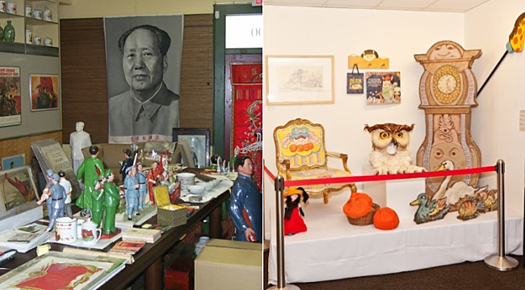 Justin Schiller&squos extraordinary career as an art collector has his New York gallery divided down the middle: half illustrations from kids' books, half Chinese propaganda. Steven Heller talkes a look at Justin's collections and history as a collector starting at a very young age in a post for The Atlantic.
What Happens to Places That Were 'the Center of the World for Two Weeks'?
July 18, 2013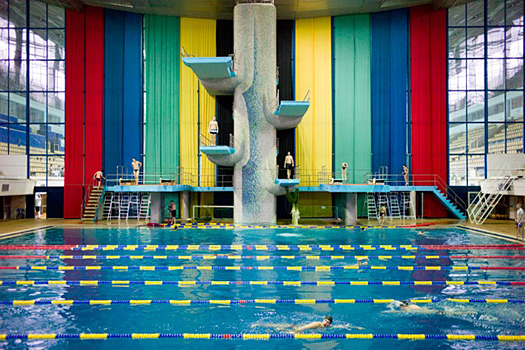 Steven Heller opens a new book titled The Olympic City by Jon Pack and Gary Hustwit shows how cities' Olympic facilities become eyesores or essential.Read The Atlantic post here.
Sukkah City: Revisiting the Crazy, High-Concept, Temporary Jewish Huts of NYC
July 11, 2013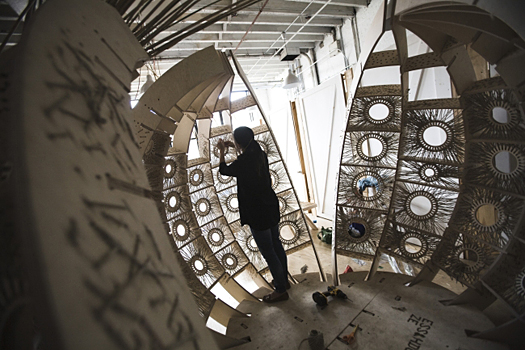 Steven Heller reports on how a documentary shows how a 2010 design contest became "probably the largest non-Orthodox, non-Israel centered public expression of Jewish life in the history of New York." in a post for The Atlantic.
Why Do Kids' Books Matter? Here, Look.
July 5, 2013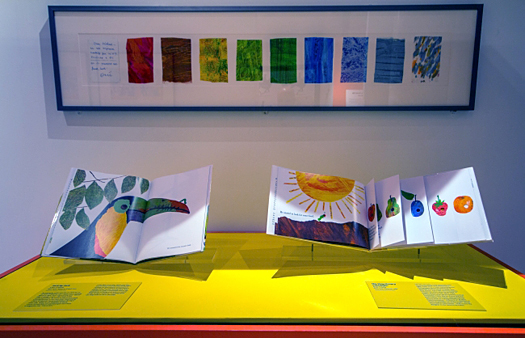 In a post for The Atlantic, Steven Heller reports on how a New York Public Library exhibit tackles the historical, social, and artistic importance of reading materials meant for children over the centuries.
When Black People's Images Are Used to Fight Colonial, Chinese, and Soviet Wars
June 27, 2013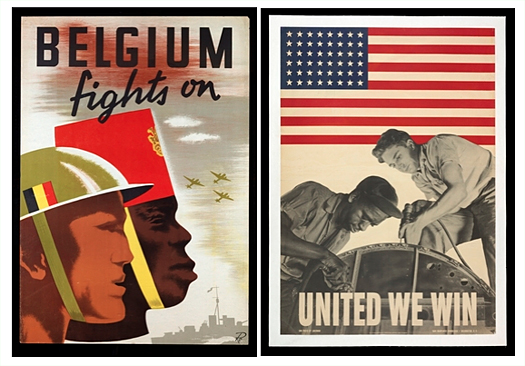 Steven Heller looks at a University of Pennsylvania exhibit that reveals the ironies embedded in heroic portrayals of Africans and African-Americans in mass propaganda over the years in a post for The Atlantic.
Design Literacy
June 22, 2013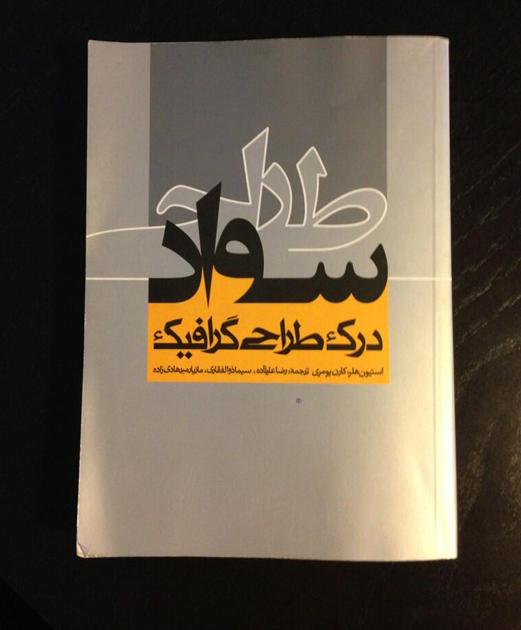 Twitter user Anne Mltenburg shared a photo of the cover of the Iranian edition of Steven Hellers' Design Literacy: understanding graphic design.
Far Out Isn't Far Enough: The Tomi Ungerer Story
June 25, 2013
Steven Heller is part of the new movie Far Out Isn' Far Enough: The Tomi Ungerer Story tha' depicts one man's wild, lifelong adventure of testing societal boundaries through his use of subversive art. This 98-minute film combines traditional documentary storytelling with original animation from over 70 years worth of art from the renegade children's book author and illustrator.
The Improbable Resurrection of a Quirky, Once-Popular, Art Deco Font
June 20, 2013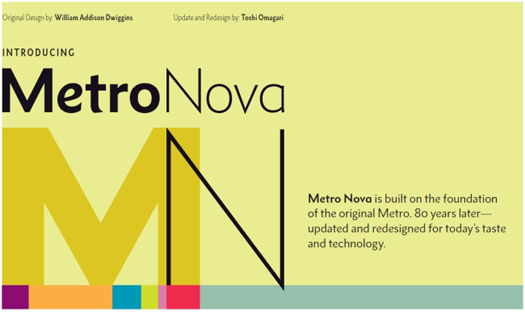 The distinctive Metro typeface was created by one of the world's most influential designers in the '20s, but is only now being revived and reinterpreted for the digital age. The soon-to-be released Monotype Metro Nova, stands out as a notable resurrection of what was arguably a lost masterpiece by William Addison Dwiggins (a.k.a WAD or Dwig [1880-1956]). Steven Heller looks at the revivial designed by Toshi Omagari.
The Museum That Turned Its Lobby Into a Flea Market
June 13, 2013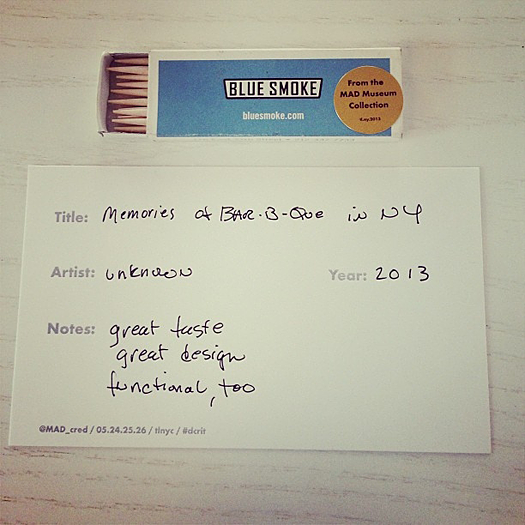 New York's Museum of Arts & Design recent "Take One / Leave One" exhibit showed what happens when the visitors get to play curator.
100 Ideas that Changed Graphic Design
June 7, 2013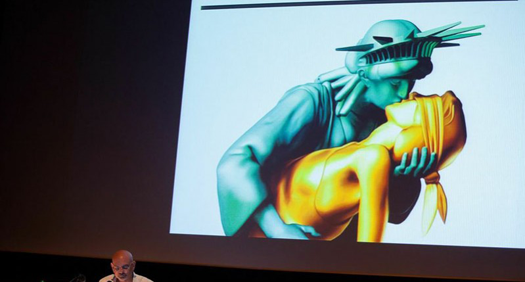 On Tuesday 4 June, the Palazzo delle Esposizioni hosted its fourth encounter with Steven Heller, who presented a lecture based on his recent title with Veronique Vienne 100 Ideas That Changed Graphic Design (2012, Laurence King Publisher).
The Design School That Sold Me on Detroit's Future
June 6, 2013
Having recently been awarded an honorary Doctorate of Fine Arts from the College for Creative Studies in Detroit, Steven Heller reports on how The College for Creative Studies has been intrinsically linked with Motor City for more than a century. Today, it helps contribute to the town's status as an underrated innovation hub.
Steven Heller also sat down with CSS's president Rick Rogers for a one-on-one interview which you can read here.
How Would You Edit a Timeless Movie Into a 2-Minute One?
May 23, 2013
Steven Heller talks to Bonnie Siegler
about Criterion's "Three Reasons" videos that distill iconic films into a trio of defining characteristics.
The Art of Facebook
May 16, 2013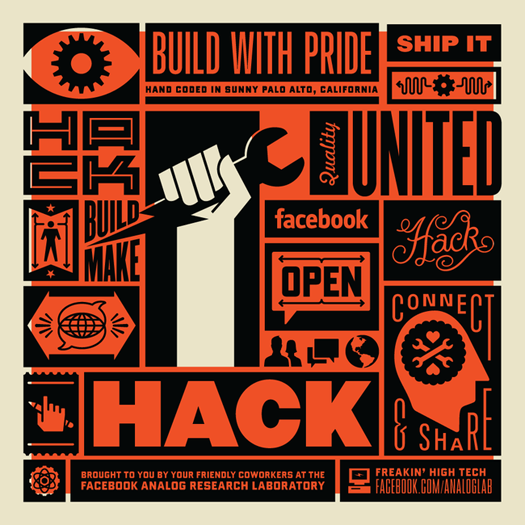 Steven Heller takes a look inside the Facebook's Analog Research Laboratory, where designer Ben Barry is "packaging" Facebook's corporate persona.
Do Good Logos Need to Actually, You Know, Look Good?
May 9, 2013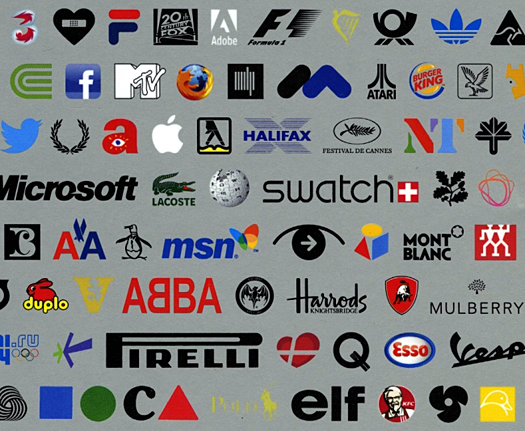 The definitive book on corporate branding makes the case that successful companies have successful designs&emdash;but the relationship between those successes remains mysterious.
A Selection of Kids-Book Concepts Too Strange to Publish
May 2, 2013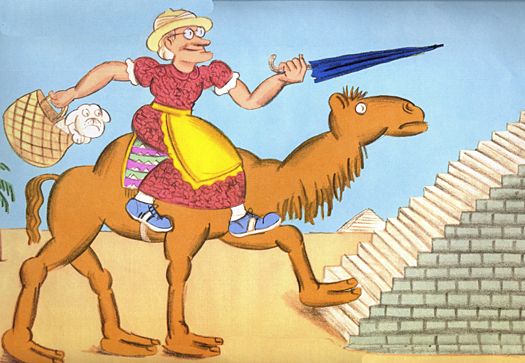 Veteran children's author Seymour Chwast shares concepts from his rejection pile, from a tale of an adventuring granny to a fanciful car-show catalog.
The Lessons of a Cartoonist's Crusade Against McCarthyism
April 25, 2013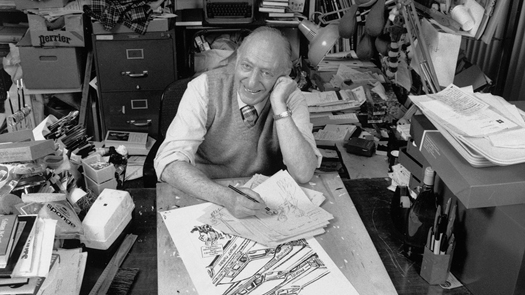 Steven Heller covers the new documentary Herblock: The Black & White which premiered at the 2013 Tribeca Film Festival, shows how one editorial caricaturist's ideals persisted over the decades—and still matter today.
Gonwards: A Reminder of How Elaborate and Playful Album Art Can Be
April 18, 2013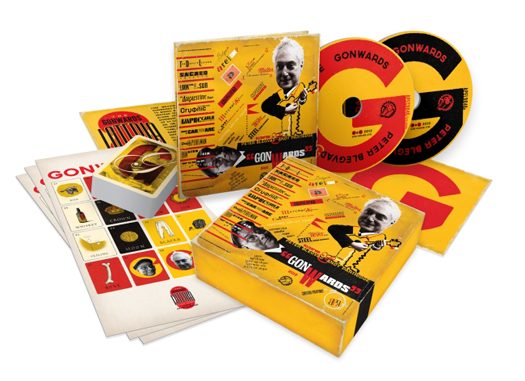 In a post for the Atlantic, Steven Heller presents a review of Gonwards, a new CD box set of songs by American expat Peter Blegvad and Britain's Andy Partridge, mends the marriage between graphic design and recorded music that the MP3 has torn asunder. Designed by Andrew Swainson of London's Cactus, this gem of a package is a pitch-perfect reinterpretation of a rare, typographically ambitious, 1930 Russian Constructivist book cover composed by avant gardist Solomon Telingater.
Steven Heller at Design Indaba 2013
April 15, 2013
At Design Indaba Conference 2013, Steven Heller spoke about his addiction to visual design and how it became a calling.
Life of a Logo
April 8, 2013

For the 60th Anniversary of TV Guide, the publication revealed a new logo design. Elizabeth Wagmeister asked Steven Heller to comment in an interview on the history of the logo and its evolution.
The Colorful, Subversive History of Women Getting Tattoos
April 4, 2013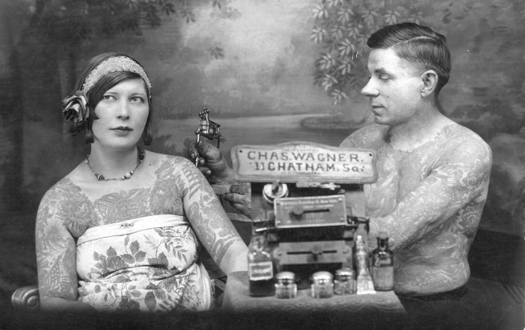 A recently reissued book, Bodies of Subversion: A Secret History of Women and the Tattoo by Margot Mifflin (powerHouse Books) traces how body art went from forbidden to trendy. Steven Heller gives a brief review in a post for the Atlantic.
Stop Talking About "Fake News," Says Fake-News Pioneer
March 21, 2013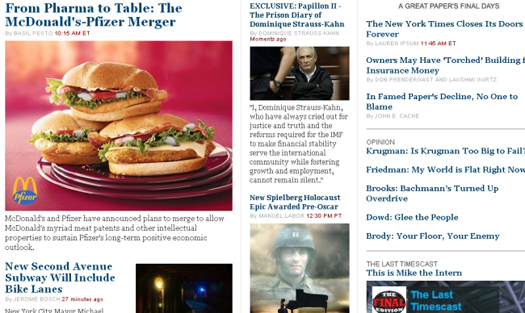 Steven Heller looks at Comedy vet Tony Hendra's latest venture, The Final Edition, like its competitor The Onion, parodies newsgatherers and world events to make very-real points. Check out the post on The Atlantic.
Dumpster Diving For Art
March 28, 2013
At the American Academy in Rome, filmmaker, Nick Heller, followed Visiting Artist, Ann Weber on her daily rounds, scavenging cardboard boxes out of dumpsters, collecting ideas from architectural details and Bernini sculptures and creating sculpture in her studio.
A Double Dose of Evil
March 26, 2013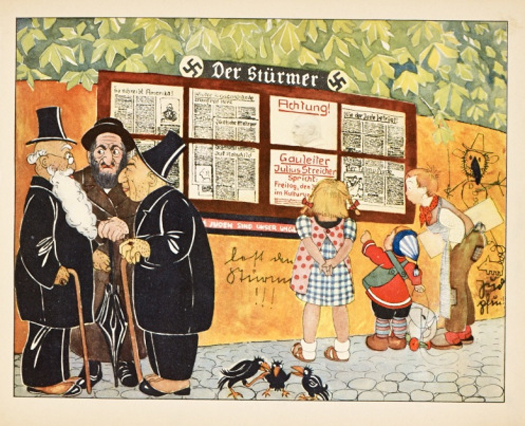 Last week, Florida International University Professor Kenneth Johnson and Steve Heller delivered lectures to FIU students and faculty using images in their presentations derived in large part from the "dark side" of the Wolfsonian museum's propaganda holdings.
The Guy Who Leaves Modern Trash at Roman Ruins
March 21, 2013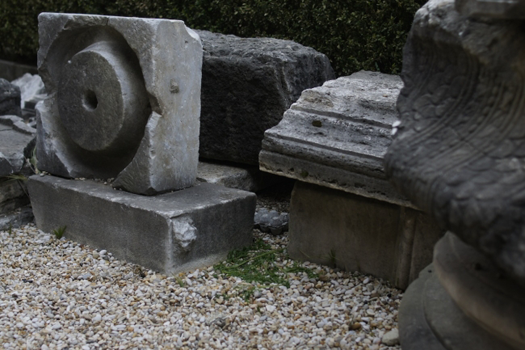 Leonid Tsvetkov grabs recyclable materials out of dumpsters and trash bins—plastic bottles, Styrofoam take-out packages, cardboard egg cartoons, soda cans and more—puts them in concrete casts, and then leaves them on and around ancient Roman monuments, carvings, and inscriptions. Steven Heller talks with the artist in a post for the Atlantic.
"We're Probably the Least Food-Filled Food Magazine Out There"
March 14, 2013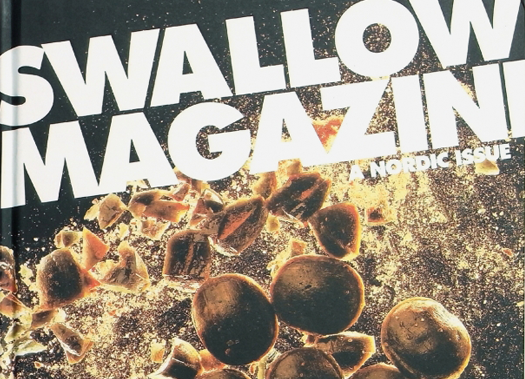 Steven Heller takes a look at Swallow, a new food publication that aims to be part gastronomical periodical, part coffee-table book, part passport, and part dinner-party argument starter. In a post for the Atlantic, Steve talks to James Casey, publisher, editor and designer of the magazine.
Shahnameh, Re-Imagined: A Colorful New Vision of Old Iranian Folklore
March 7, 2013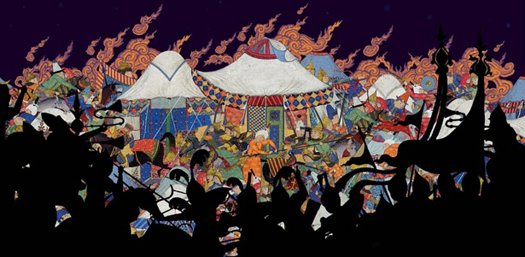 In a post for the Atlantic, Steven Heller takes a look at filmmaker Hamid Rahmanian's forthcoming illustrated tome The Odyssey, Nibelungenlied, and Ramayana that brings new, vivid life to the epic tales of the ancient Persian kings.
All About Graphic Design: Steven Heller and Louise Fili
March 6, 2013

On Friday, March 22, 2013, Steven Heller and Louise Fili—talk about their latest books in a AIGA Lecture at the Wolfsonian-FIU. Visit the Wolfsonian site to learn more about the lecture.
Just How Bitter, Petty, and Tragic Was Comic-Strip Genius Al Capp?
February 28, 2013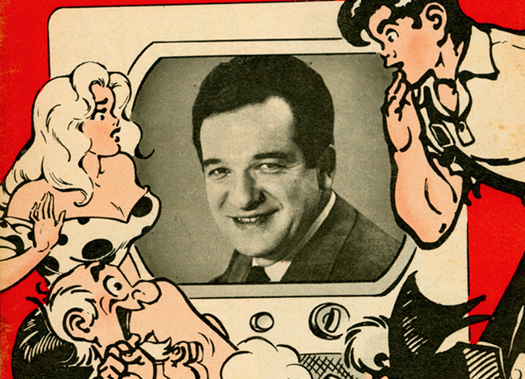 Michael Schumacher and underground comics pioneer Denis Kitchen have authored a new biography Al Capp: A Life to the Contrary. Writing this definitive biography of the "Li'l Abner" creator meant coming face to face with just how shockingly mean, and just how perplexingly kind, the controversial artist could be. A review of the book and the authoring experience is available on the Atlantic.
Duplitectural Marvels: Exploring China's Replica Western Cities
February 7, 2013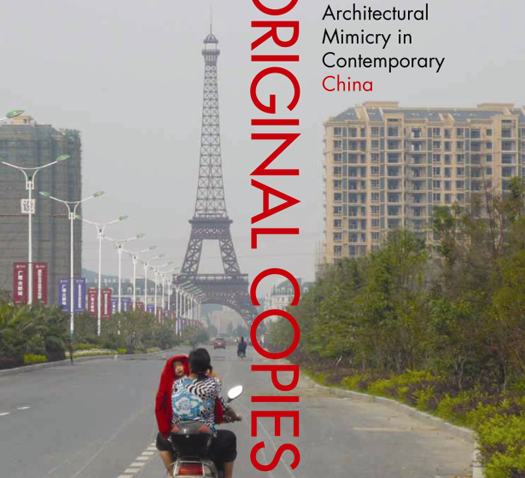 Following up on the recent theme of copying, Steven Heller's post for the Atlantic is a review of the new book title Original Copies, which examines China's copycat architectural movement. Paris in Hangzhou? Or a Holland in Shanghai?
What's So Bad About Copying? An Art Gallery Scrutinizes Unoriginality
February 7, 2013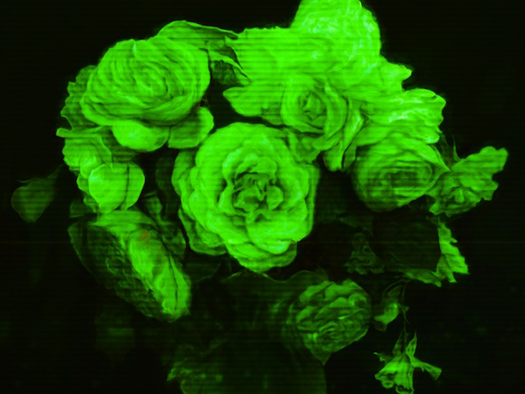 Steven Heller's post for the Atlantic covers the latest show at the New York art space P! which is devoting six months to imitations, rip-offs, and reproductions.
Blowing Minds: The East Village Other, the Rise of Underground Comix and the Alternative Press
February 4, 2013
Steven Heller took part in the opening of "Blowing Minds: The East Village Other, the Rise of Underground Comix and the Alternative Press' panel discussion.
Design Indaba Conference 2013
February 4, 2013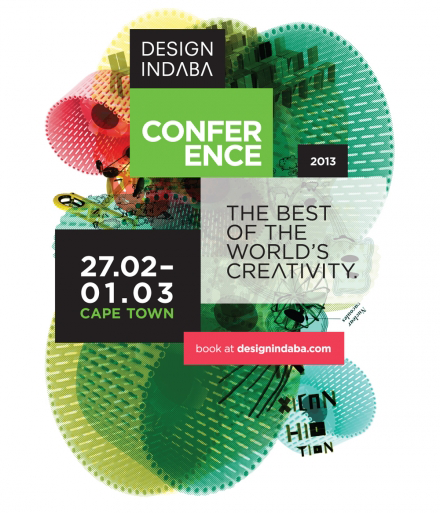 Steven Heller will be taking part in the Design Indaba Conference 2013 that takes place from Wednesday 27 February to Friday 1 March 2013 at the Cape Town International Convention Centre. Learn more about the Design Indaba conference here.
The Revenge of Margaret Brundage, 'The Queen of the Pulps'
January 31, 2013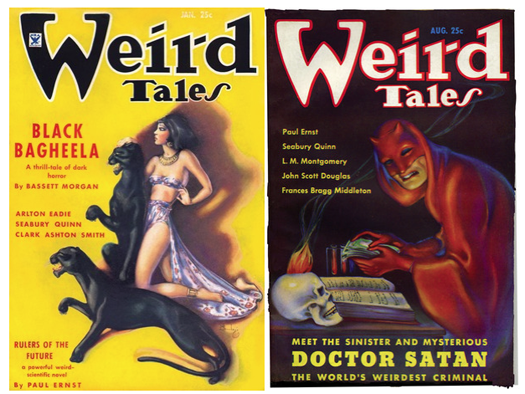 Margaret Brundage's pioneering fantasy and horror magazine covers in the '30s were controversial for their raciness—and the fact that they were painted by a woman. Steven Heller sheds some light on her legacy through the review of a new book by J. David Spurlock, CEO of Vanguard Press, who plans to put the monarch back on her throne with his forthcoming book, The Alluring Art of Margaret Brundage.
I Want My Helvetica: MTV's Millenial-Friendly Minimalist Design
January 24, 2013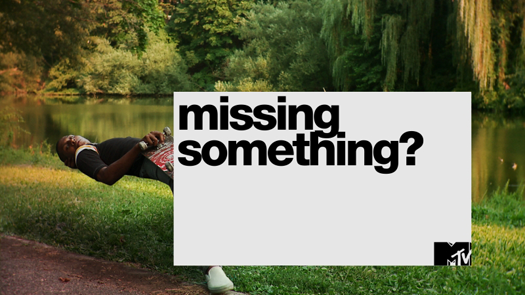 Steven Heller takes a look at the redesigned MTV on-screen identity, designed for a less outwardly rebellious, small-screen-using generation. Design director Jeffrey Keyton overhauled the network's visuals to be striking, bold, and clean—while still irreverent. Steve's post for the Atlantic provides an overview of the work.
Learning How to Grieve in Color
January 10, 2013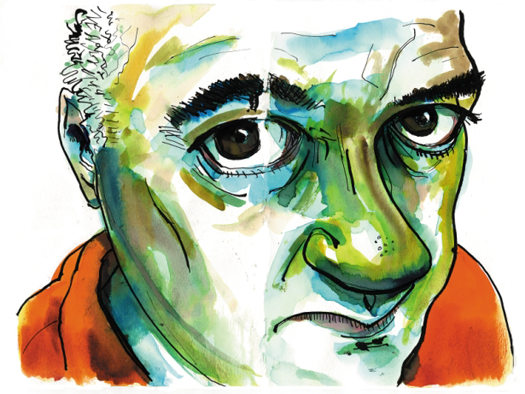 Part graphic novel and part memoir, Danny Gregory's A Kiss Before You Go recounts the designer's wife's death in a personal, original, and vibrant way. Steven Heller shares some of the spreads and the outline of the book in his post for the Atlantic.
P-O-R-T-R-A-I-T: The Artist Who Draws With Letters
January 3, 2013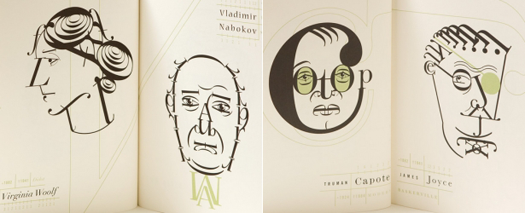 In a post for the Atlantic, Steven Heller takes a look at the work of designer Roberto de Vicq de Cumptich who has embraced the possibilities of using fonts to illustrate images.